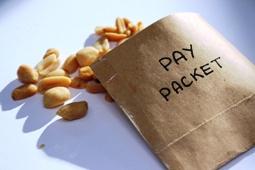 Rather than hefty pay packet, career advancement opportunity is the biggest reward concern for employees, a worldwide study has found.

According to the study by Hay Group in association with WorldatWork, among other top five desired rewards for work are merit increases, base pay amounts, non-financial recognition and employee development or training.

"Professionals (employees) view career development opportunities as the top reward fairness concern because growth opportunities are in high demand by employees, while at the same time, career development processes are not particularly developed in many organisations," the study said.

"Career development concerns are also the number one retention issue for employees," Hay Group North American Reward Practice Leader Tom McMullen said.

Surprisingly, variable pay (ie, bonuses, incentives), was not among the top five concerns in reward fairness.

"Variable pay is likely not ranked as a top concern, because a decent portion of these plans are based on corporate or business unit performance measures as opposed to individual
performance measures," the study noted.
The study also revealed the criteria that impact reward fairness.
These are individual performance, work responsibilities and overall organisation performance.
Asked what works particularly well in improving employees' perceptions of reward fairness in organisations, respondents overwhelmingly identified effective reward communications, followed by external benchmarking, reward strategy and design, and non financial recognition programmes.
"Communication is king in improving perceptions of reward fairness. The best organisations focus not only on the core messages to be communicated, but also the most effective messengers and channels.
"In addition, these organisations devote significant energy to determining how to sustain core messages and equip managers to effectively communicate them," WorldatWork Kerry Chou said.
The study was conducted among more than 500 employees between November and December.
The majority (76 per cent) of respondents were from organisations in the US, and the rest from Canada, the UK, China, Germany, Singapore, Mexico, Brazil, Australia, Switzerland, and Russia.