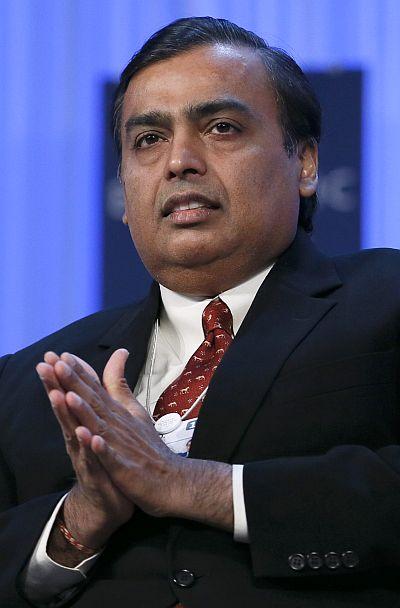 The Comptroller and Auditor General (CAG) has suggested canceling nationwide broadband spectrum allocated to Infotel Broadband Services, now a Reliance Industries company, for allegedly rigging the auction and violating rules.
CAG in a draft report sent to the Department of Telecom for comments, said, "the DoT failed to recognise the tell-tale sign of rigging of the auction right from beginning of the auction" in which a small ISP, Infotel Broadband Services Pvt Ltd (IBSPL) emerged winner of pan-India broadband spectrum by paying 5,000 times of its net worth.
RIL, which acquired IBSPL within hours of it winning the spectrum and later renamed it Reliance Jio, said, "There is no final CAG report that we are aware of. That said we outrightly reject any suggestion whereby spectrum was acquired in any manner other than through a transparent bidding process duly supervised by Government of India."
According to the draft report, IBSPL, ranked 150th in the list of ISPs, submitted an earnest money deposit of Rs 252.50 crore "through the covert and overt assistance of third party/private bank", bid for Rs 12,847.77 crore (5000 times of its net worth) for pan-India spectrum and then sold the company on the day of completion of the auction.
These, according to the draft report, "indicated IBSPL's collusion and sharing of the confidential information with a third party in violation of auction conditions/rules."
RIL spokesperson said the auction for the BWA spectrum was one of the most competitive auction in the Indian telecom history which fetched final bid price more than six times the reserve price for the Pan-India spectrum.
"This was despite no visible evidence of any eco-system for the BWA spectrum at the time of auction. Any allegations of so-called collusion, sharing the confidential information or rigging the auction are bizarre and completely rejected," the spokesperson said.
On bank guarantee, RIL spokesperson said that as per NIA bidders were required to submit Bank Guarantee for desired amount as Earnest Money Deposit (EMD) along with its application.
"EMD was based on specific deposit requirement for each telecom circle. Accordingly Infotel Broadband Services Pvt Ltd (IBSPL) submitted a Bank Guarantee of Rs 253 crore in format as prescribed in NIA. Since no money was deposited as EMD, the question of source of deposit does not arise," the spokesperson said.
The draft CAG report said, "Due to inclusion of inadequate eligibility criterion for participation in the auction, the promoters of the IBSPL enriched themselves and made unfair gain."

According to the draft audit report, IBSPL promoter Director went on electronic media on June 11, 2010, to confirm that they had been in talks with RIL during the course of auction process.
The report said it was in "gross violation of the confidential clause of NIA which had prohibited bidders and insiders from conveying any confidential information to any other person, including any other bidder or its insiders".
Mahendra Nahata, the head of HFCL, the parent firm of IBSPL, denied allegation and said "No confidential information was ever conveyed to anybody."
The CAG has also indicted telecom regulator TRAI for not giving clear recommendation and remaining a passive observer when changes were made in its suggestion to reduce quantum of spectrum in auction.
Telecom Regulatory Authority of India in 2006 had recommended to make available spectrum available for entry of 12 players but finally only 2 blocks of spectrum were put for auction that restricted scope for entry to only two pan-India players.