The office of the Comptroller and Auditor General of India (CAG) said on Thursday it would have unfettered right of access to all records of Reliance Industries (RIL) during its audit of operations in the Krishna-Godavari basin and would override any conditions sought to be imposed on the process.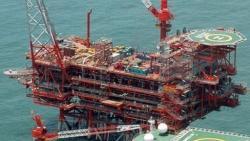 RIL is the operator on the K-G gas block, allotted by government approval, on specified conditions. RIL had in a letter to the ministry of petroleum and natural gas dated October 18 given a list of terms and conditions for a proposed CAG audit of the operations.

It wanted confidentiality of records and to set the rules for the extent of the audit. It had also strongly ruled out any performance audit.

CAG said it did not meet representatives of audited entities when their audit was in progress. Neither was any meeting scheduled by CAG with RIL officials and nor had any meeting been sought by them.

The ministry had convened a meeting scheduled for October 31, inviting the principal director of audit, economic and service ministries, to discuss the issues raised. Then, on October 29, it said the meeting had been postponed and a revised date would be intimated.

While ruling out a performance audit, it said no other conditions would apply.

In a statement, it said: "It has been the consistent stand of CAG that performance audit of PSCs (production sharing contracts) is covered under Section 16 of the CAG's (DPC) Act, as Profit Petroleum is non-tax revenue credited to the Consolidated Fund of India and such audit would involve examination of all records,
including those of the operator which are relevant to our audit. This provision of CAG's (DPC) Act gives CAG the unfettered right of access to all records required for such audit and would override any conditions sought to be imposed on our audit process.''
It further said: "CAG does not conduct performance audit of private operators. This has been clarified to the ministry on 26th October that CAG's audit would not be a performance audit of the operator and would be conducted on the same lines as done earlier."
The RIL PSC for the K-G Basin came under fire on Wednesday after anti-corruption activists Arvind Kejriwal and Prashant Bhushan sought its cancellation and accused RIL chief Mukesh Ambani of hoarding gas and deliberately showing low output to arm-twist the government into raising the price of gas.
Kejriwal had linked the removal of Jaipal Reddy from the petroleum ministry with his refusal to increase the price of gas till 2014.
However days before Reddy's exit, his ministry had also agreed to the conditions set by Reliance Industries for an audit of its KG Basin plants, and ruled out firmly any performance audit, despite doubts about the low gas production by RIL as against the targets set in the PSC.
In a letter addressed to RIL president and COO B Ganguli, the ministry said, "It is once again reiterated that the proposed audit would be under Section 1.9 of the Accounting Procedure of the PSC (profit sharing contract between Government and RIL) and not a performance audit of the operator."
However, CAG's clarifications on Thursday imply that the list of conditions RIL has attached to the audit might not be heeded by it.