After assuring shareholders that Byju's is on a strong footing, Chief Executive Officer Byju Raveendran, after much delay, spoke to employees in a townhall session.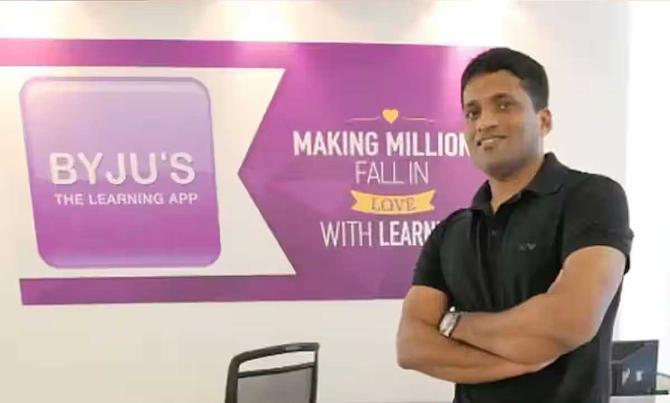 In his first-ever address to employees since problems began at Byju's, Raveendran spoke about the resignation of auditors and board members, the Term Loan B dispute, and the future of educational technology (edtech).
Raveendran also asked his team to 'rise above the noise' and work with resilience and determination.
He assured employees that edtech was here to stay and that Byju's would continue to grow.
"We have been struggling these past few months. But we will be out soon.
"Edtech is not a 'pandemic phenomenon' but a permanent fixture in education.
"He also gave projections for the global and Indian edtech markets," said a source.
He added that the company was in a much better place now than compared to a few months ago as regards performance.
"He said the company is close to achieving profitability at the group level," informed an employee.
Since the past year, the company has laid off close to 3,500 employees to become more efficient, profitable, and agile.
These claims by Raveendran could not be confirmed since the firm is yet to file its 2021-22 financials.
In the 2020-21 results, which were delayed by nearly 18 months, the firm reported losses of Rs 4,588 crore — 19x more than the preceding year. An email sent to Byju's remained unanswered.
Raveendran also updated the employees that the Term Loan B dispute may be resolved without court intervention.
He said: "The Term Loan B dispute is being resolved through constructive discussions, and I am confident about achieving a positive outcome in the next few weeks without court intervention."
Raveendran also updated employees on board member resignations.
He told employees it was a mutually agreed upon decision that had been taken to focus on efficient and timely audits.
Raveendran assured the team that the departures of three board members were unrelated to Deloitte's withdrawal.
He assured that the exit was amicable and carried out with mutual understanding.
Byju's investors, including those represented by the departing board members, continue to support its growth trajectory, he said.
Byju's new chief financial officer Ajay Goel has been entrusted with the job of getting the firm's financials and working with the new auditor, BDO.
Employees were hoping that they would be allowed to ask questions, but the chatbox was not functioning.
Some employees were also hoping that Raveendran would say something about the layoffs, but that did not happen.
Raveendran ended the address on a positive note and asked his team to 'rise above the noise' and work with resilience and determination.