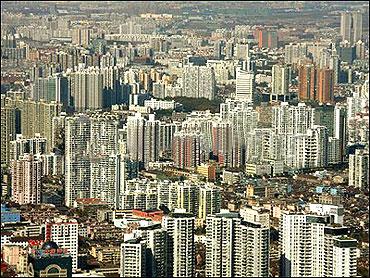 Branded homes are becoming a popular concept in the super-luxury housing segment.

Developers are increasingly tying up with international brands/hospitality chains to launch such apartments, priced from Rs 10 crore (Rs 100 million) to Rs 25 crore (Rs 250 million).

The move is meant to create a differentiation in a real estate market battling slowdown.

Developers are also roping in global celebrities such as Maria Sharapova and Michael Schumacher to endorse projects, besides tapping Bollywood star wives to design these.

Sharapova and Schumacher are associated with Homestead Infrastructure for its projects in Gurgaon.

According to experts, the definition of luxury has changed over time.

Earlier, it was about having a swimming pool, clubs, parks, designated spaces for various games and, of course, gated apartments.

All that has become middle class, they say.

So, the upper middle class and rich are looking at luxury from a different perspective, which is where these branded homes fit.

Rohit Kumar, head of research, DTZ Consultancy, said developers want to play safe and this is the segment (ultra-luxury) which has seen the minimum impact of the slowing in the real estate market.

Such branded homes or homes associated with celebrities appeal to the lifestyle and adds to the aspirational value of buyers.

He said the market for such homes was mainly present in the Delhi-NCR area, Mumbai and Bengaluru.

A senior representative of a realty firm said such homes were 'recession proof', which was why developers were shifting their focus to the luxury and ultra-luxury
segment.
More, such projects give much higher returns to the developers rather than homes in the middle or affordable segment.
However, there is a counterview.
Sanjay Sharma, managing director, Qubrex, a real estate research and brokerage company, said these were marketing gimmicks to attract buyers in a crowded market.
The market for such homes was miniscule and meant only for high net worth individuals, he added.
Supertech, a north India-based real estate entity, recently tied up with Italian fashion brand Armani for offering branded apartments at about Rs 10 crore (Rs 100 million) and above, at its Supernova project in Noida.
Another real estate firm, Ireo, tied up with Hyatt Hotels to introduce branded Grand Hyatt Residences in Gurgaon, to be managed by the hotel firm, at a price of Rs 11-25 crore.
Here, buyers will be able to avail of five-star hotel services at their homes. It is like a serviced apartment.
3C has also tied-up with Four Seasons Hotels and Resorts for branded residences in a mixed land use project in Noida.
Armani had earlier tied up with Mumbai's Lodha Group to design residences and common spaces of the World Towers, Upper Worli, Mumbai. Supertech will have 100 residences by Armani Casa, with an area of 3,000-5,000 sq ft each, to be sold through invitation only.
Supertech will pay a one-time fee for the services, besides buying interior design products from Armani.
Gauri Khan, superstar Shah Rukh Khan's wife, designed Glitterati by Kolte Patil Developers.
Twinkle Khanna, married to actor Akshay Kumar, designed YOO Philippe Starck -- Panchshil and One North, along with Panchshil Developers.