Indian vegetable oil industry consists of 15,000 oil mills, 600 solvent extraction units, 600 vegetable oil refineries and 250 vanaspati units spread across the country crushing / processing oilseeds, oilcakes, rice bran & vegetable oils. The domestic turn over of the vegetable oil industry is over Rs.125,000 crores and import-export turnover of about Rs.65,000 crores per annum, consisting of Rs.50,000 crores for import of vegetable oils & Rs.15,000 crores for export of oilmeals, oilseeds castor oil, groundnut oil & vegetable fats of tree borne oilseeds.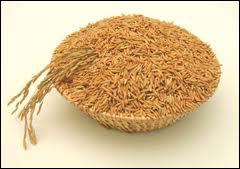 The production of oilseeds is characterized by low yields and hovering around 280-300 lakh tonnes only. The oilseeds are grown mainly on marginal and sub-marginal lands under low input usage. Moreover, less than 25% of the oilseed area is irrigated, rendering cultivation vulnerable to weather-related yield risk.
This has resulted in slow growth in oilseed production and continued low yields. At about 1000 kgs./ha, Indian oilseed yields are about half of the world's average and less than one-third of leading producers.
During January 2013,local Refined Soya and Rape Mustard Seed Oil prices buked negative trend amidst ground nut oil marginally upbeat on sequential basis. However, the pace of growth of almost all the edible oils on YoY basis moderated in Jan 2013 compared to previous month on sluggish demand against adequate stocks position and a weak global trend.
The spot prices of Refined Soya Oil declared by National Commodity & Derivatives Exchange (NCDEX) in Indore dropped from Rs. 730.15 to Rs. 719.56 per 10 kg in Jan.'13, while the YoY growth moderated from 9% to 1% in Jan.'13 compared to previous month. Similarly, Rape Mustard Seed Oil prices dropped from Rs.787.14 to Rs.785.18 per 10 kg in Jan'13 and the YoY growth also moderated from 11% to 4% in Jan.'13 compared to previous month.
In contrast, Ground Nut Oil prices alone slightly increased from Rs.1280.81 in Dec.'12 to Rs. 1286.59 per 10 kg in Jan.'13 where as, the YoY growth moderated from 38% in Dec.'12 to 24% in Jan.'13.
To bridge the gap between demand and supply, country is compelled to import a large quantity of edible oils. India has become the largest importer of vegetable oils in the world. During November, 2011 to October, 2012, vegetable oil imports ( i.e., edible and non-edible ) set a new record and reported at 10.19 lakh tonnes compared to 86.7 lakh tonnes for the same period i.e., up by 17.6%. Of the total veg oil imports, edible oil imports were alone recorded at 99.8 lakh tones worth Rs.50,000 crores, constituting the major portion of imports, up by 19%, a huge burden on exchequer next to crude petroleum products and gold.
The record high edible oil imports was aided by higher crude crude oil imports at 13.38 lakh tonnes ( constituting 86% of edible oil imports ) with refined oil imports at 2.14 lakh tonnes ( constituting remaining 14% of edible oil imports ).
Besides, local consumption for Nov. to Oct. 2012 period increased by about 7.5 to 8 lakh tonnes due to increase in per capita consumption by 3% and population growth 1.76%. Also lower price of veg. oils boost the consumption of veg. oils during the year. Of the total Indian edible oil consumption in 2011, Palm oil demand constitutes about 43%, Soybean 17%, Rapeseed 14%, and Peanut 9%, Cotton seed 7%, Sunflower 5% and 4% for other oils. Besides, palm and soybean oil together constitute 61% in global edible oil consumption
It is therefore very essential to increase the availability of vegetable oils from domestic resources by encouraging diversification of land from food grains to oilseeds, increasing productivity of oilseeds encourage oil palm cultivation, place oil palm cultivation under plantation crops and fullest exploitation of non traditional domestic sources. This will improve capacity utilisation; increase production & productivity thereby bring the industry to be fully competitive in the international market. The biggest beneficiaries would be the marginal farmers whose entire livelihood depends upon the meager earnings that they get from a small piece of land.

To achieve this objective, Solvent Extractors Association of India recommended the following proposals for the Union Budget 2013-14
• Review and with draw Export Duty of 10% on Deoiled Rice Bran.
• Tariff Revision for Refined Palm Oil & Other Oils.
• Import of Copra Cake, Palm Kernel Cake & Rice Barn at 'Nil' Customs Duty to Increase supply for domestic and export purpose.
• Need to Impose Import duty on CPO (10%) and RBD Palmolein and RBD Palm Oil (20%) to Protect Soybean & Mustard seed Farmers.
• Excise Exemption on Food Grade Hexane.
• Oilseed Development Programme.
• Grant General Exemption to Vegetable Oil Refining Industry from the excise duty.
• Grant Excise Exemption to encourage value-addition in Rice Bran Oil Processing.
• Edible Oil & Oilseeds- Exempt or Tax at Lower Rate under Proposed GST.
Stocks to watch: Ruchi Soya Industries, Sanwari Agro, Agro Tech Foods, Rasoya Proteins, KGN Enterprises, Gokul Refoils, Ruchi Infrastructure, Gujarat Ambuja Exports
Analyst Expectations:
We do not expect the government to impose the import duty on CPO (10%) and RBD Palmolein and RBD Palm Oil (20%), as this would increase the retail prices and thereby, it would impact on inflation. Besides, we expect government to allocate adequate money to oil seeds sector to increase the production and productivity. This allocation will help oil seeds sector to coup up with the demand as well lead country to become self-sufficient in edible oil in future.
During Jan 2013, government has slapped a 2.5% import duty on crude edible oils on concern over cheap imports affecting oilseeds farmers. Thus, the move is expected to trunk overseas purchases by domestic buyers and to protect the interest of farmers in the country which would lead into development of the domestic oil industry.
Outlook
India Ratings has maintained a negative outlook on the Indian edible oil sector. In this sector, domestic price trends tend to mimic global prices. Given the global inventory build up, domestic prices are likely to remain under pressure. Thus, domestic players in both these segments are likely to experience margin pressures and in case of extreme price movements a possible inventory write-off. Further, increase in import duty of refined oils is unlikely in near future.