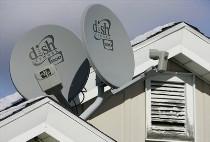 Media: Budget 2013-14 Analysis
Outlook: Negative
Budget Provisions
Companies investing Rs 100 crore or more in plant and machinery during the period FY14 and FY15 will be entitled to deduct an investment allowance of 15% of the investment.
Increase surcharge from 5% to 10% on domestic companies whose taxable income exceed Rs 10 crore. In case of foreign companies who pay a higher rate of corporate tax, surcharge to increase from 2% to 5%, if the taxable income exceeds Rs 10 crore.
Current surcharge increased from 5% to 10% on dividend distribution tax or tax on distributed income.
Concessional rate of tax of 15% on dividend received by an Indian company from its foreign subsidiary proposed to continue for one more year.
Removal of cascading effect of DDT in a multi-tier structure where dividend received by a domestic company from its subsidiary (which is also a domestic company) is distributed to its shareholders
No change in the normal rates of 12% for excise duty and service tax. No change in the peak rate of basic customs duty of 10% for non-agricultural products. Education cess to continue at 3%.
Exemption of Service Tax on copyright on cinematography limited to films exhibited in cinema halls.
Custom duty on Set Top Boxes increased from 5% to10%
Industry Expectation
Grant of infrastructure status to cable industry
Removal of customs duty on Set-Top Boxes (STB) from existing 5%.
Measures to promote STB manufacturing in India
Exemption of service tax on Digital Cinema services
Tax holiday for animation industry
Multiplex operators should be exempted from payment of duties on import of cinema exhibition equipments. The Industry should be entitled to take full credit of certain 'input services' which are commonly used for nontaxable as well as taxable activities
Tax holiday for animation industry
Uniformity in taxation under GST
Budget Impact
Custom duty on Set Top Boxes increased from 5% to10%, which will impact to certain extent digitization process. The MSO and DTH will have to pass on this rise, as the Set Top Boxes are already provided to customers at subsidized rate.
Stock to watch
Dish TV, Den Network, Hathway Cable
Outlook
The impact of the Union Budget on the Media & Entertainment sector is negative.

Instead of MSO and DTH players demand of reduction or elimination of custom duty on Set Top Boxes, the Finance Minister has doubled it from 5% to 10%. As a result, there will be rise in Set Top Boxes prices.

This may impact the process of digitalization and may future delay the entire India's digitization process beyond December 2014.