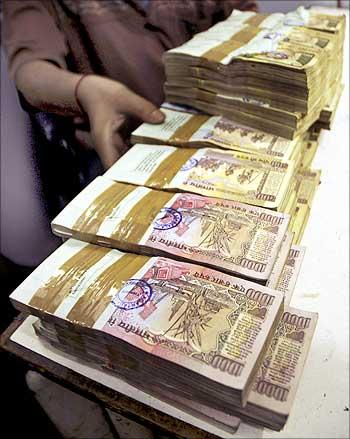 In a bid to boost scientific innovations that can improve the life of the common man, the government today announced setting up of a Rs 2,000-crore fund to help encourage and finance such products.
Presenting the General Budget in Lok Sabha, Finance Minister P Chidambaram said that Ministry of Science and Technology, Ministry of Finance and Principal Scientific Advisor to the Government have identified a few amazing science and technology innovations.
He said the government has decided to fund organizations that will scale-up and make these products available to the people.
Chidambaram proposed to set apart Rs 2,000 crore and asked National Innovation Council to formulate a scheme for the management and application of the fund.
He said that despite constraints, an enhanced allocation of Rs 6,275 crore to Ministry of Science and Technology, Rs 5,615 crore to Department of Space and Rs 5,880 crore to Department of Atomic Energy has been made.