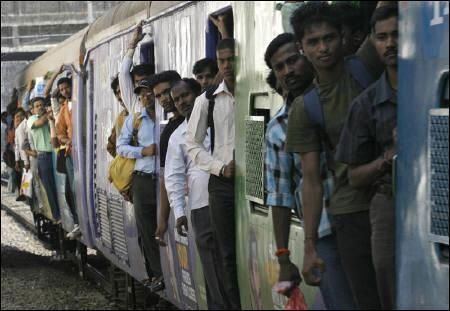 The Railway Budget was a mixed bag for India Inc with industry bodies cautioning that the hike in freight charges will fuel inflation, while other chambers said some proposals if implemented could set the growth multiplier in motion.
"The step (to increase the freight charges) would increase the inflation. I agree with the freight hike on industrial products but the Railway Minister should withdraw the hike on urea and farm products as this will hit the aam aadmi," Assocham President Rajkumar Dhoot said.
Railway Minister Pawan Kumar Bansal has proposed to raise the freight charges across the board by an average 5.8 per cent.
CII also said that the move would impact consumers. "It will push the prices and it will have an impact on consumers as they have to bear the huge cost. Inflationary pressure is expected to remain high," Member, CII Railway Equipment Division Rajeev Jyoti said.
However, Ficci Secretary General Didar Singh said that the this year's Rail Budget reflects the difficult economic scenario and contains several proposals which, if implemented, would set a growth multiplier in motion.
Assocham termed it as a "soft rail budget' and said that in its efforts to please all sections of the society, the government has missed yet another opportunity for effective corporatisation Indian Railways to ensure viable commercial operations.
"Capacity constraints of Railways remains the primary issue to be addressed more so, in wake of mounting pressure on passenger and freight services, the Budget could have put more focus on this aspect," Dhoot said.
AEPC Chairman A Sakthivel said increase in the freight on diesel will further put strain on the apparel and garment sector. "Our movement of goods meant for exports to the ports is mostly via railways. Increased cost will reduce our profit margin further and impact our demand. Therefore, I request government to exempt the freight hike on the exportable goods immediately," he added.
Exporters body FIEO too said that the increase in freight rates would add on to the cost of inputs at a time when there is a general slow-down in the economy.