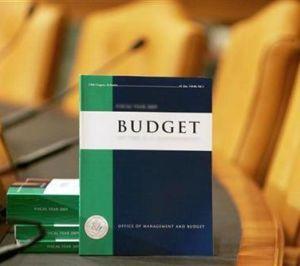 In the first meeting of NITI Aayog on Friday, Prime Minister Narendra Modi will interact with eminent economists and experts across sectors inviting suggestions on the upcoming budget.
Finance Minister Arun Jaitley would conduct the meeting in which the Prime Minister will interact with economists and experts, a release by NITI Aayog said. Prime Minister is the Chairman of the NITI Aayog, which came to being as the new face of erstwhile Planning Commission.
The meeting will be attended by NITI Aayog Vice Chairman Arvind Panagariya, Chief Economic Adviser Arvind Subramanian, Aayog's full time Bibek Debroy and V K Saraswat, Minister of State For Finance Jayant Sinha, Minister of Planning Rao Inderjit Singh, ex-RBI governor Bimal Jalan, Subir Gokarn, Ashok Gulati, G N Bajpai.
Among others, Mukesh Butani, Nitin Desai, Parthasarathi Shome, Pulapare Balakrishnan, Rajiv Lall, R Vaidyanathan, Rajiv Kumar Shankar Acharya, Swaminathan Aiyer, T N Ninan, Vijay Kelkar and Y V Reddy will also be present in the meeting, the release said.
The meeting is seen as crucial one as members of the Aayog would have first hand experience of Modi's expectation from the new body and also help them in finalising the plan of action of the new body which was formed on January 1.
Sources said that the body is expected to be entrusted with the task of evaluating government's flagship programmes and monitoring of big infrastructure projects.
The meeting will also bring more clarity on the role the Aayog will play in evolving model for revenue generation and expenditure realisation, sources added.
"It may be mentioned that a core objective of NITI is to strengthen cooperative federalism...consultative meeting with the CMs of states and Lt. Governors of UT which was convened by the Prime Minister on December, 7, 2014 has played an important role in shaping its objectives, functions and Structure of the NITI," the release said.
Also, the first meeting of the Governing Council of the Aayog will be convened by Prime Minister on February 8 at his residence.
The Governing Council of NITI (National Institute for Transforming India) comprises state chief ministers and Lieutenant Governors of all union territories.
"The first meeting of the Governing Council is expected to provide further suggestions on setting efficient processes and mechanism of interactions between centre and states and also between NITI and other stakeholders," said the release.
It aims to ensure syngegy between efforts of different levels of government and emergence of a shared national development framework.
States will give their suggestions on government's new initiatives like Swachh Mission, Make in India, Beti Bachao Beti Padhao, Smart Cities, Housing for All by 2022, Digital India, Skill India, Pradhan Mantri Krishi Sinchayee Yojana.