Officials say the big divestment target means the finance ministry will have to get the disinvestment process going from May-June.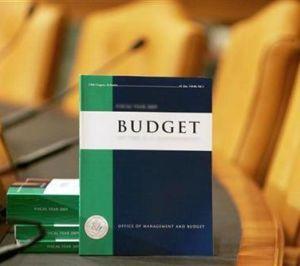 The 2015-16 Union Budget, to be presented on February 28, could target the highest ever proceeds from divestment of government stake in companies, of Rs 65,000-70,000 crore (Rs 650-700 billion).
This will comprise Rs 45,000 crore (Rs 450 billion) expected from stake sale in state-owned firms, Rs 15,000-20,000 crore (Rs 150-200 billion) from residual stake sale in Hindustan Zinc and Bharat Aluminium, and Rs 5,000 crore (Rs 50 billion) from partial sale in the stake the Centre holds in private firms through SUUTI (Specified Undertaking of UTI), Business Standard has learnt from multiple sources.
The target also implies Finance Minister Arun Jaitley will aim for jumps in other revenue streams for the government, including direct and indirect taxes.
This is significant in the backdrop of expectation he'd raise funding and incentives for Prime Minister Narendra Modi's new centrally sponsored schemes, including Smart Cities, Swachh Bharat and Pradhan Mantri Jan Dhan Yojana.
Officials say the big divestment target means the finance ministry will have to get the divestment process going from May-June.
Budget 2015: Complete Coverage
The Rs 45,000-crore target from public sector undertakings could include a five to 10 per cent stake sale in Oil and Natural Gas Corporation, Indian Oil, Bharat Heavy Electricals, National Aluminium, Dredging Corp, Container Corporation, Power Finance Corporation, Rural Electrification Corporation and NMDC.
In line with its new 'rolling stake sale' plan, the process of regulatory approvals and merchant banker appointments is underway for most of these names.
For 2014-15, Jaitley had targeted Rs 36,925 crore (Rs 369.25 billion) from PSU disinvestments -- at least Rs 15,000 crore (Rs 150 billion) from residual stake sale in Hindustan Zinc and Balco, and Rs 6,500 from the stake it holds in Axis Bank, Larsen & Toubro and ITC through SUUTI, by means of a SUUTI exchange-traded fund.
After Coal India and Steel Authority of India, which fetched Rs 22,558 crore (Rs 225.58 billion) and Rs 1,700 crore (Rs 17 billion), respectively, sources said other stake sales are unlikely by March 31.
"While the department of disinvestment has built a pipeline of small stake sales almost ready to hit the markets, including BHEL, NMDC, PFC and REC, the finance minister's office has conveyed that the fiscal maths seems comfortable," said a senior government official.
"Before Coal India, there was panic.
Now, though, there is no pressure to do further disinvestment this fiscal.
If the target for next year turns out to be that big, then it makes sense to sell these stakes from May-June," the official said. Adding, DOD might still sell some small stakes till March if directed to do so.
The other big planned PSU sale, of five per cent in ONGC, has been deferred to after April, due to low oil prices and lack of headway on a new subsidy sharing mechanism between the Centre and oil exploration companies.
The residual HZL-Balco sale, and a part of the SUUTI sale are both being carried forward to next year's accounts, officials have confirmed.
HZL-Balco has been scrapped this financial year at least, owing to legal complications and the delay in valuations of the stake held by the Centre in the two entities.
The Centre's estimated proceeds from HZL-Balco seem underwhelming as even at current prices, selling of its 29 per cent stake in listed HZL can easily fetch upwards of Rs 22,000 crore (Rs 220 billion).
STEPPED-UP PACE
Budget might target Rs 65,000-70,000 cr (Rs 650-700 billion) from disinvestment
Likely to include Rs 45k cr from PSU stake sale, Rs 15-20k cr from HZL-Balco, Rs 5k cr from SUUTI sale
HZL-Balco, SUUTI scrapped for FY15 due to various reasons, to be rolled over
PSU stake sales likely to include ONGC, IOC, Nalco, BHEL, among others
In bid to meet target, Centre to do year-round stake sales