Current Status
Higher international prices, a weaker rupee and the Indian Government's goal to limit the fiscal impact of surging fertilizer subsidies has resulted in significantly higher di-ammonium phosphate  (DAP) and muriate of potash (MOP) prices to farmers since the implementation of the Nutrient Based Subsidy scheme in April 2010. Farmer price increases are far greater than international price gains over the same period and have resulted in demand destruction of 20-25%.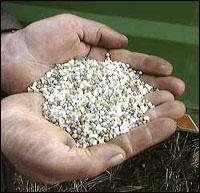 While DAP & MOP prices have increased, urea has remained at a very low and fixed price to the India farmer. Urea was also allocated greater than 50% of the total $11-12 bn fertilizer subsidy budget. Thus urea demand has remained intact. India's domestic urea industry has capacity of  22 mT which is 3 times the size of the DAP industry.
Industry Expectation
Expects budgetary allocation for FY2012-13 of Rs 70000 crore along with additional allocation of Rs 20000 crore for current year dues.
Increase Urea prices by minimum 20%.
To bring Urea under the Nutrient Based Subsidy (NBS) scheme or partial de-control
Bring down custom duty which is at 5% on various chemicals inputs to Zero.
Reduction in per kg subsidy on NPK fertilizers
To implement first phase of direct transfer of fertilizer subsidy
To reduce existing interest rates from 4% to 3% the farmers paying on time.
With food security and agri inflation being the priorities, an increase in allocation for agriculture, irrigation and agri infrastructure.
Analyst Expectation
Extension of / road map for bringing Urea under Nutrient-based Subsidy (NBS) ambit
Rise in Urea price .
Expects a proposal to transfer subsidy to retailers directly in first phase; the second phase will be direct transfer of subsidy to farmers
Stocks to watch
Coromandel International, Tata Chemicals, Deepak Fertilizers and Petrochemicals, Gujarat State Fertilizers and Chemicals. Chambal Fertilizers & Chemicals, Nagarjuna Fertilizers & Chemicals, Rashtriya Chemicals & Fertilizers.
Outlook
The fertilizer sector is one of the important sectors for the growth of agriculture in India. Urea is one of the most widely used fertilizers in India and its MRP is still under government control. India produces nearly 22 million tonne of urea against the requirement of 28-29 million tonne. If Urea is brought under NBS scheme, the retail prices will increase, and the government's fertilizer subsidy burden is likely to ease.  But at a time when the recent 5 state election results were not noteworthy, it remains to be seen whether the UPA government has the gun powder to take this shot.