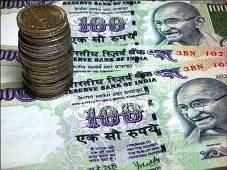 Uttara Kapur, a resident of New Delhi, was in for a shock when she received her bank statement for January.

She has a regular savings account with HDFC Bank.

She often transacts through the branch near her home, as she feels it is more convenient and she "does not really trust internet banking".

However, her bank statement shows far more debits than she had done through branch banking.

Explains a retail banking head of a foreign bank, "Banks will have to make up for the increased savings account interest rate. Increasing charges on services is one way of doing it."

Early last year, when the Reserve Bank of India raised the savings bank rate to four per cent, bankers had made it clear they would raise service charges to help make up for the high rates.

Then, came the savings rate deregulation in October 2011.

Now, if a bank is free to fix the interest rates it wants to pay you on savings deposits, it is also free to decide on charges to adjust the pinch on its pocket.

This process has started.

HDFC Bank increased service charges on its savings bank accounts in January.

A few days ago, ICICI Bank followed suit, effective from next month.

According to the foreign bank executive, many more banks are set to follow suit.

There are some new charges too, that have been introduced, some of which you may not even know about.

Both ICICI Bank and HDFC Bank used to charge a penalty for not maintaining a minimum balance on a quarterly basis.

The two banks will now impose this charge for non-maintenance of monthly balance, depending on the type of savings account you hold, and where you stay (urban, semi-urban or rural area).

Bank
statements, additional cheque leaves, signature attestation and address confirmation, among others will also cost you more.
You name a service and there is a price tag attached to it.
You will have to pay for any deliverable returned by courier due to negative reasons, there are charges for transactions being declined due to insufficient balance at other bank automated teller machines or a merchant outlet abroad.
Then, there is a cost for stop-payment of cheques, TIN/IPIN regeneration (physical dispatch), to know your cheque status.
There is, however, an escape route from all these hazzles.
It's net banking.
Sandeep Shanbhag, director, Wonderland Consultants, says, "Since there no labour charges or paper work involved in it, the charges are minimal or zero on transactions done through this route."
Also, you should study the charges being levied and introduced by your bank carefully and regularly.
Without knowing how many times you are allowed free transactions, the charges could add up to quite a bit.
But this may not last long.
Bankers say as the number of transactions goes up, online banking will come at a cost.
Many have more than two savings bank accounts.
Having just two accounts should more than suffice -- one with a public sector bank and the other with a private one.
"If you have more than two accounts, consolidate these. But try and maintain the monthly minimum balance, as the charge of non-maintenance could end up negating the increased interest rates offered by the banks," explains Anil Rego, chief executive officer and founder, Right Horizons.