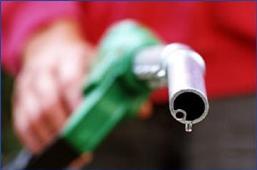 Ahead of presentation of Budget for 2012-13, automobile makers like Ford and Renault are raising their voice against imposition of any additional duty on diesel vehicles that has been demanded by many quarters.

As the government gets ready with the Budget, there has been speculation that higher taxes could be imposed on diesel passenger vehicles as the subsidised fuel has been diverted for personal use by the affluent.

"How can you justify taxing only one industry? It is not justified. The automobile industry is the one, which is investing heavily in the country.

"It is going to affect the industry negatively," Ford India president and managing director Michael Boneham told reporters in New Delhi.

Ford India, which is investing Rs 4,000 crore (Rs 40 billion) in Gujarat to set up a new plant, also supports stand taken by the Society of Indian Automobile Manufacturers on the diesel taxation issue, he added.

"Only about 1 per cent of the total diesel consumptions are by personal cars. So I think, it is not a revenue generating step," Boneham said.

Expressing similar sentiments, Renault India managing director Marc Nassif said the company in association with its alliance Nissan has invested Rs 4,500 crore (Rs 45 billion) at its Chennai facility and its investments may be at risk if the government suddenly changes its policy.

"A significant part of the product portfolio consists of diesel cars and if the government is to change their policy and increase the excise or levy any other tax, then the subsequent demand may be less than what has been projected.

This will lead to a major increase in break even period or even a loss for Renault," Nassif said.

Inconsistent policies or lack of policies will act as deterrent for new players as they cannot anticipate what the playing field will be in the coming years, he added.

Similarly, homegrown auto major Mahindra & Mahindra had termed the calls for imposing additional tax on diesel vehicles as 'retrograde' as any such move will only impede growth of the industry which has had a difficult year in 2011.

Earlier, SIAM had said any move to impose additionalduties on diesel vehicles will 'stigmatise' diesel technology which will be very unfair to the sector.