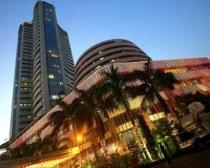 Bombay Stock Exchange said on Tuesday it resolved 402 complaints against companies by investors during the month of October, 2011.

During the month, BSE received 265 complaints against 230 companies, a BSE statement said, adding that in the same period, 402 complaints were resolved against 311 listed companies.

The resolved complaints include grievances from previous periods.

The BSE further said the majority of pending complaints, nearly 1,061, were against Vatsa Corporation, as of October, 2011.

Among others, 53 complaints were pending against Arihant Industries, 57 against Montari Industries, 52 against Enkay Texfoods Industries, 44 against Montari Leather, 43 each against Mukerian Papers and Eastern Mining & Allied, 31 against Pentafour Products, 28 against Padmini Technologies and 27
against Lan Eseda Industries.
Trading in securities of the aforesaid companies has been suspended, the BSE added.