Rajinder Singh Chadha will likely take over as chairman and managing director of Wave Inc after the deaths of his brothers Ponty Chadha and Hardeep Singh Chadha in a farmhouse shootout.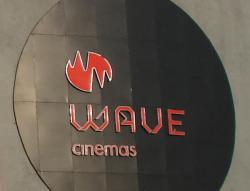 Ponty's son, Manpreet Singh Chadha, known as Monty, will likely take over as managing director of the over Rs 6,000-crore multi-sector business. Monty is the joint managing director of Wave Inc at present.

Any announcement will come only after the last rites of Ponty and Hardeep on Thursday. Wave Inc refused to talk for this story.

Rajinder has been a key behind-the-scenes figure at Wave Inc, while Ponty was the face of the group.

"You can call Rajinder the right-hand man of Ponty. They were very close to each other," says a friend of Ponty.

The 47-year-old Rajinder began his career in 1981 by starting a transport company to operate in Delhi and Moradabad. An Air Force School passout, Rajinder later ventured into the paper business.

The company website says Rajinder is responsible for liquor distribution and trading and the group's back-end operations.

People close to Rajinder say his office and Ponty's were next to each other in the same building. Currently, Rajinder is looking after liquor, sugar manufacturing, and beverages.

Ponty
used to do the group's licensing dealings with the government and used his vast network to set up businesses. Rajinder would run those.
Monty and Rajinder are said to share a good equation. Monty has been handling the group's real estate, poultry and film distribution businesses.
As questions emerge on the future of the group's liquor distribution business, given that its current contracts will expire on March 31, 2013, people close to the Chadhas argue there is no number two in the business in UP.
"The massive manpower with the Wave group is unparalleled," says an analyst. "The state would not like to risk its revenues by giving the licence to a smaller player, who would not have the infrastructure or capacity to distribute liquor at such a vast scale."
Wave Inc controls about 80 per cent of the state's liquor business, which accounts for more than 50 per cent of the empire's worth.
In the previous Samajwadi Party regime in UP, wholesale liquor distribution rights used to be auctioned through a lottery system. There used to be 25-30 wholesalers in the state. Some of them may now look to re-enter the fray.
Last year, Ponty had launched the group's own product, Wave Beer, in UP, which, sector watchers say, has been well accepted. Ponty had plans to take the beer to other parts of the country as well.