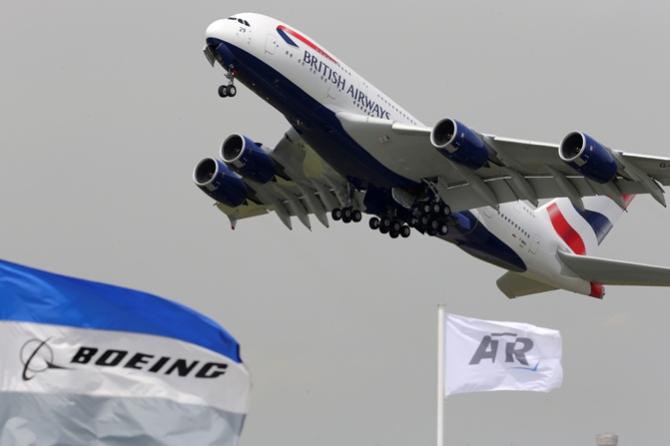 A British Airways Airbus A380, the world's largest jetliner takes off. Photograph: Pascal Rossignol/Reuters
It's raining bonanza for domestic and international air travellers, with several Indian and foreign carriers offering flash sales and discounts to attract the growing number of Indian flyers.

The latest in the list is British Airways which announced a flash one-day sale today, offering massive discount of up to 90 per cent on return tickets between Mumbai and London to commemorate nine decades of its India operations.

Under the offer, the lowest-priced Mumbai-London return ticket would start at Rs 40,252 for economy travel in the month of October this year, the airline said in a statement.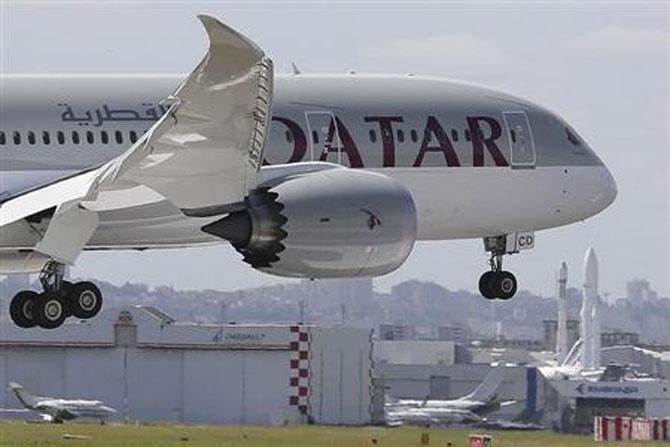 A Qatar Airways aircraft. Photograph: Pascal Rossignol/Reuters
The flash sale came weeks after the prominent British carrier came out with a discount offer of up to 50 per cent on flights from India to select destinations in the UK, the USA, Europe, Latin America and the Caribbean.

This offer is valid for sale till September 30.

Earlier this week, Qatar Airways and Singaporean budget carrier Tigerair had also announced massive limited-period discounts hoping to corner a share of the Indian travel market.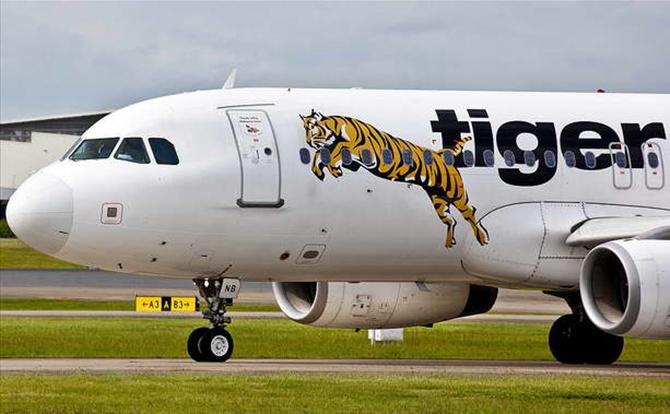 A Tigerair aircraft. Photograph: Rediff Archives
While Tigerair offered a special one-way base fare of Rs 10 only to Singapore for Indian passengers to commemorate completion of its decade-long operations, Qatar Airways launched a global promotional offer of up to 25 per cent savings on tickets to over 140 destinations across the world.

Almost all Indian airlines like SpiceJet, IndiGo, GoAir, Jet Airways and Air India, have been offering discounted fares on domestic sectors almost on a month-to-month basis.

In a bid to take on competition from full-service airlines like Air India and Tata-SIA's proposed Vistara airline, Jet Airways also announced the launch of full services even on its all-economy subsidiary JetKonnect from December in order to consolidate it into a single-brand.

Full service product with complementary meal service would be provided on all domestic flights from December 1, with the buy-on-board concept being discontinued, a Jet statement said.

Low-priced air tickets offered by the Indian airlines seem to have had an effect, with the number of passengers flown by them in August growing by more than 8.3 per cent compared to July this year, official data has shown.