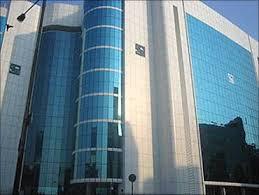 Nudged by Securities and Exchange Board of India to step up their vigil against firms lacking good corporate governance practices, top bourses National Stock Exchange and Bombay Stock Exchange have asked all listed companies to ensure compliance in 'letter and spirit' to all relevant norms.

The latest directive by the two stock exchanges also comes ahead of a new Corporate Governance Code to be implemented by the capital markets watchdog for all listed companies with effect from October 1.

In a strong-worded circular last week, Sebi asked the bourses to step up and equip their monitoring framework to identify practices wherein certain companies were observed to have flouted listing agreement and other corporate governance rules, including those related to holding of annual general meetings of shareholders.

Taking forward Sebi's directions, the National Stock Exchange has said in a circular that 'the companies are advised to ensure that the principles of corporate governance are followed in letter and spirit and comply
with Sebi circular.'
In a separate circular, BSE also asked the listed firms to 'take note of the circular and comply accordingly.' The Securities and Exchange Board of India had informed the stock exchanges that there had been cases when corporate groups with multiple listed companies have wrapped off various AGMs within time gaps of 15 minutes without giving enough discussion time to shareholders, numbering over a lakh.
"Such a practice affects the rights of investors to seek clarifications/hold discussions and prima-facie appears to be prejudicial to the interest of the investors," Sebi had said in the circular to the stock exchanges.
There have been instances when multiple listed companies of a single corporate group held almost back to back AGMs on a single day with very short-duration time gaps.
The companies explain such practices by saying that their various listed companies mostly have common shareholders, while holding AGMs on single day and at single venue saves time and cost too.
As per norms, principles of corporate governance are to be mandatorily complied with by listed companies.