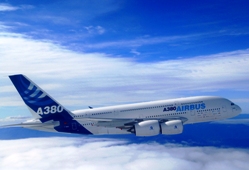 Boeing Co has agreed to compensate state-run Air India for the grounding of 787 Dreamliner passenger jets, the Indian aviation minister said on Friday, adding the details have yet to be finalised.

The carrier expects to restart Dreamliner operations for domestic flights by mid-May, Ajit Singh said.

Air India has six Dreamliners and has ordered 21
more. The planes have been grounded worldwide since January following incidents of overheating in the batteries providing auxiliary power.
Boeing has since worked to develop new battery housings to prevent a repeat of the incidents.
Ethiopian Airlines became the world's first carrier to resume flying the revamped Dreamliners last week.