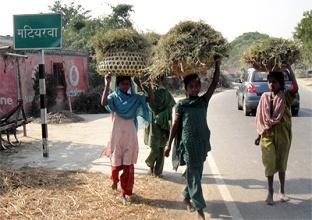 The state government has hardened its stand on non-serious investors. It initiated process for cancelling of the approvals for 27 investment proposals worth almost Rs, 17,000 crore (Rs 170 billion).

State government had earlier cancelled 33 such approvals in April due to slow or no progress on projects.

The industries department has issued notices to 27 investors.

These proposals were approved by State Investment Promotion Board in 2007, but they have yet to make any progress.

Therefore, the department has now decided to revoke their approvals.

Around Rs. 17,000 crore was expected to be invested on these proposals. In the notice, the department has stated, "These projects have not yet started even after the expiry of five years from the date of SIPB approval.

"Therefore, these projects are now liable for de-listing. They (investors) will have to submit progress reports of their projects within next 15 days or their approvals will be revoked. "

Some of these proposals came from big names of India Inc., such as Birla Cement, Steel Authority of India Ltd. and Jas Infrastructure and Power Ltd.

However, scarcity of land and power forced them to sit on their proposals.

Among these proposals almost a dozen are for setting up of sugar mills.

Apart from them, the proposals for setting up of three steel plants, two private medical colleges, two private engineering colleges, two cement plants, couple of power projects, one tourist park, a jute processing plant, a handloom park and one textile park are also on the verge of being delisted.

The industries department has also asked all investors, whose projects have been cleared by SIPB, to submit progress reports. Principal Secretary of Industries Department, Naveen Verma told Business Standard a few days ago that more proposals will be delisted in the coming days.

He said, "The state government has been trying to attract new investors in the state for a long time now.

"However, during the process many non serious investment proposals have also been approved.

"It has blurred the investment scenario.

"We are now delisting such investors."

During the last seven years of its existence, SIPB has approved investment proposals worth more than Rs 3 lakh crore (Rs 3 trillion).

However, not even two percent of this amount has been invested on the ground.
Photograph: Archana Masih/Rediff.com