It's been two years since the Union Ministry of Food Processing Industries (Mofpi) launched its flagship mega food park scheme, with major incentives to lure companies. However, big food and beverage (F&B) companies such as PepsiCo, Coca-Cola, Nestle, ITC and Britannia are yet to show any interest.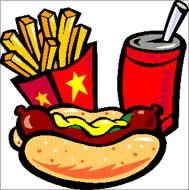 Among the big players, only Kishore Biyani appears to have shown interest and has applied to the ministry for Karnataka and Maharashtra projects, in collaboration with Capital Foods (in which his Future Group holds a 33 per cent stake). Future and Capital will invest Rs 200 crore each in both projects.
"Big multinationals (MNCs) haven't evinced any interest because the gestation period is very high, as it (infrastructure) requires long-term investment," says Awadesh Kumar, director in the Mofpi.
Ajay Gupta, managing director, Capital Foods, counters: "We believe the processed food industry is set for a boom."
However, other big food and beverages players this paper spoke to did not wish to come on record. An industry representative reasons that "some projects are just not viable". "Who, for instance, would want to go to the northeast? What can be processed there?" he asks.
Ministry data reveal that of 10 mega food parks proposed, the setting up of six (Andhra Pradesh, Jharkhand, Maharashtra, Assam, Uttarakhand, Tamil Nadu, West Bengal) is under progress. Identification of sites for the remaining four in Karnataka, Punjab, Maharshtra and Uttar Pradesh is on, while the Uttarakhand (Baba Ramdev) project is operational.
Integrated linkage aim
Launched in 2008, the scheme promotes fully-integrated food parks and provides half the total cost of the project, minus land and non-capital components such as operation and management costs. Such parks are expected to not only increase processing levels in the country - only six per cent of fruits and vegetables grown in the country are processed - but also promote cluster farming, benefiting farmers.
Cooking up plans
State
Location
Anchor (major) investor
Andhra 
Pradesh
Chittoor
Srini Food Park Pvt Ltd 
(Ravindra Nalluri)
Jharkhand
Ranchi
Jharkhand Mega Food 
Park Pvt Ltd (Nitin Shenoy)
Maharashtra
Shirwal
Western Agri Food Park Pvt Ltd 
(Pradeep Chordia)
Assam
Nalbari
North East Mega Food Park Ltd 
(HK Sharma)
Uttarakhand
Haridwar
Patanjali Food & Herbal Park Ltd 
(Baba Ramdev, Acharya 
Balkrishna and Rajeev Bansal)
Tamil Nadu
Dharmapuri
LMJ International Ltd (agro-
commodity exporter, SK Jain)
West Bengal
Jangipur
Shiv Bidi (Jakir Hussain) and 
Temptation Foods (Vinit Kumar)
For instance, each mega food park is to have a number of collection centres in a 120-km area around, where the farmer can directly sell his produce. The ministry has urged the state governments to adopt and implement its model State Agricultural Produce Marketing Act, so that the collection centres could be freed of mandi tax and farmers could get maximum returns, by dealing directly with buyer-companies.
An aspiring investor, not wishing to be named, said at least some large players are needed as anchor investors, to attract more and serious investors. "Big foreign investors would come only when big companies invest in the project. Moreover, big players' technical knowhow in the supply chain is crucial," he says.
During the XI Five-Year Plan (2007-12), too, the ministry had planned 30 mega food parks but the finance ministry reduced the count to 10, since the food ministry's similar exercise with just food parks (not mega ones) was not very successful -- out of 56 food parks which were set up, only 35 are still operational. Besides administrative problems, Kumar says the lack of forward and backward linkages and of cluster-farming led to failure of the earlier scheme.
"That's why this time we have chosen a public-private participation (PPP) mode in this scheme and kept the government stake to less than 26 per cent. Also, we have devised the scheme so that infrastructure gets a push," adds Kumar.
Under the current scheme, the investment happens through a special purpose vehicle (SPV). This requires at least three investors to apply for the project and one of these has to be a food processing unit, so that the project is technically sound.