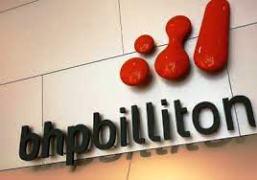 Petroleum Minister M Veerappa Moily may want BHP Billiton to review its India exploration and production plans, but the Anglo-Australian energy major seems to have no such plans.

For simplification and a sharper strategic focus, BHP Billiton has been reassessing its global assets portfolio.

"As part of this process BHP Billiton also determined our exploration programme in the Philippines was not a strategic fit.

"So, this strategic review and the decisions that have come from it are not specific to India," the company said in an emailed reply to Business Standard.

In October, the company surrendered nine exploratory oil blocks with estimated reserves of 10 billion barrels of oil equivalent. In a statement, the company said, "The decision to relinquish these blocks is the result of an exploration portfolio review and the inability to carry out exploration operations in these blocks.

"BHP Billiton will preserve 50 per cent of its interest in its Nelp (New Exploration and Licensing Policy)-IX block, operated by BG Group.

"Currently, we are awaiting the results of the seismic survey."

BHP
was awarded six blocks in the seventh round of auctions under Nelp and three under the eighth round.
Due to objections from the space department and the defence ministry, BHP has not been able to commence exploration work in the blocks.
Last week, Moily told analysts and exploration and production operators, "BHP Billiton is prepared to continue if Oil and Natural Gas Corporation takes up some issues."
He, however, did not specify the issues.
Responding to this, ONGC Chairman Sudhir Vasudeva said, "We will sit across the table and discuss the possibilities. Transactions, if any, will be purely on commercial terms."
While sources said ONGC might consider buying stakes in BHP's blocks, ONGC said it hadn't taken a decision on this yet.
Ex- BHP chief joins Cairn India Cairn India Limited on Wednesday announced the appointment of Mike Yeager, former CEO of the global petroleum business at BHP Billiton as chairman of the operations review board at Cairn India.
"Mike will work closely with the Cairn management team to deploy the best global technology and practices to unlock the full potential of the world class Rajasthan block and other existing assets and steer their efficient development," said a company statement.