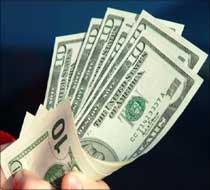 Close on the heels of raising $1 billion, Bharti Airtel said on Tuesday it has garnered another $500 million through a bond issue mostly to pay off high interest loans and fund capex needs.

The company, which on March 11 raised $1 billion through a 10-year bond issue, raised $500 million through senior notes.

Its subsidiary "Bharti Airtel International (Netherlands) BV has successfully raised $500 million notes (the Additional Notes) in addition to the recently concluded transaction of $1 billion 5.125 per cent Fixed Rate Senior Unsecured Guaranteed 144A/Reg S Notes due 2023," the firm said in statement.

The company said additional notes were issued at a premium and priced at 100.625 per cent to yield 5.044 per cent and will be consolidated and form a single series along with the $1 billion notes that were issued on March 11, 2013.

"High participation by Fund Managers for an Indian Issuance and real money investor participation of 77 per cent demonstrates the superior quality of the order book and the confidence the global investors have in the fundamentals and credit of the company," Bharti's Group Treasurer Harjeet Kohli said.

This is the largest ever telecom transaction out of Asia ex-Japan
and the largest ever US dollar issue of an Indian company since rating action last year.
"The transaction is the first tap issuance out of India this year making it largest single tranche issuance in 2013 so far," the statement said.
A tap issue allows an issuer to avoid certain transaction or legal costs like issuing prospectus, and expedite fund raising process.
The coompany said the transaction drew an order book of approximately $2 billion with participation from 140 high quality investor accounts.
"In terms of geographic distribution, 50 per cent of Additional Notes were distributed in the United States, 32 per cent in Europe and 18 per cent in Asia. "The Notes were distributed to high quality fixed income accounts across fund managers, banks, sovereign wealth funds and insurance companies and private banks," the statement said.
The only other recent tap bond issue was sold by Reliance Industries March, 2012 when the company raised an additional $500 million, following its $1 billion issue the previous month.
So far in 2013, over half a dozen companies, including RIL, PowerGrid, Tata Com, ICICI Bank, HDFC Bank, Exim Bank, Bharti Airtel and Suzlon Energy, raised nearly $6 billion from overseas debt market.