India's largest diversified media conglomerate Bennett, Coleman and Co Ltd (BCCL), popularly known as the Times Group, has joined the race to pick up a majority stake in the two sports channels of Nimbus Communications.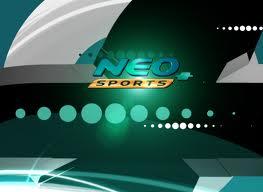 The two channels -- Neo Cricket and Neo Sports -- are housed under Neo Sports Broadcast Ltd, a subsidiary of Nimbus.

Even though Nimbus is the principal shareholder in the entity, it has some other financial institutions and investors like PE giant 3i as well. Neo had actually formalised the process of roping in a partner -- financial or strategic -- and had mandated two investment banks, Barclays Capital and Avendus, to help in the exercise.

Interestingly, sources familiar with the developments say the Times Group has also shown preliminary interest in buying out the Hyderabad-based Associated Broadcasting Company Limited (ABCL), which owns several regional language satellite television channels under the TV9 brand.

A New Ball Game

Neo Sports Broadcast, a subsidiary of Nimbus, has two channels: Neo Cricket and Neo Sports Nimbus is BCCI's local broadcasting partner since 2005-06, but BCCI contract under legal dispute. Neo also has rights to televise UEFA Euro Cup, French Open tennis, Davis Cup, Asia Cup, MotoGP and golf properties, among others.

Neo is beamed to 34 countries with over 1,200 advertisers on board and the channels have tie-ups with leading cable operators globally. In 2010-11, Neo posted revenues worth Rs 425 crore (approx), Ebitda of Rs 15 crore (Rs 150 million), but a net loss of around Rs 6 crore (Rs 60 million).

The financial investors of ABCL, led by venture capitalist Srini Raju's iLabs Venture Capital Fund, had put the TV9 channels on the block and appointed Edelweiss investment bank to find a buyer.

"The process is still on. We have not closed the deal yet. The i-banker is talking to multiple interested partners. It will be inaccurate to quote one name at this stage," a spokesperson for iLabs Venture Capital Fund said.

Times Group has been looking at several high-growth opportunities to diversify its existing portfolio of newspaper, internet, radio, broadcasting and OOH properties. According to media analysts, sports and regional broadcasting space have been areas of high interest with the Times management.

Sources added Times Group was contemplating bidding for the BCCI contract, if the deal with Nimbus fell through. The Times move is significant as it comes right after the deal between Reliance Industries and Network18 to buy out a part of Eeandu's portfolio.

When contacted, Ravi Dhariwal, CEO, BCCL, said, "I cannot talk specifics. But, we will diversify into segments where we think there are growth opportunities, which are also relevant to advertisers and viewers."

Sunil Lulla, CEO and MD of Times Global Broadcasting, the TV arm of the group, said, "We have grown and consolidated our TV operations. Now we will add new offerings in the next 12-24 months. Some of that we shall roll out on our own. Some we won't. But, the mantra for any new venture has to be profitability and growth."

When asked specifically about Times Group's showing interest in buying out the two Neo channels and TV9, both Dhariwal and Lulla said, "This is all speculation and we would not like to comment."

According to sources aware of the ongoing discussions, despite the initial hiccups, the sell-off process in Neo is now gathering momentum as sections within the Board of Control for Cricket in India's (BCCI) are keen on an out-of-court settlement with the broadcaster. Last week, some BCCI officials even reached out to Nimbus's management with an initial "verbal offer of settlement", which the company's board is expected to go through shortly.

Last December, BCCI decided to call off its broadcasting contract with Nimbus for international cricketing matches in India after Nimbus defaulted on payments to the tune of Rs 80-100 crore. The matter has been in the Bombay High Court after banks did not allow BCCI to encash the guarantees provided by the broadcaster, citing contractual violations.

This decision by the banks, sources say, is one of the key factors behind the apparent change of heart within sections of BCCI. They say, according to the terms, if the apex cricketing body cancels the contract on its own, they will not be allowed to encash the bank guarantees.

"Moreover, BCCI and Nimbus have several contracts among themselves. Most are still running. So, perhaps it would be better to settle just one outstanding issue where the financial sum under dispute is also not very large," added an official on condition of anonymity.

However, when contacted, Ratnakar Shetty, chief administrative officer, BCCI, said he was unaware of any such development, while president N Srinivasan declined to comment.

The Nimbus spokesperson and Harish Thawani, founder and CEO of Nimbus, could not be reached. Nimbus has been BCCI's local broadcasting partner since it first signed a four-year deal in 2005-06 and renewed the contract in 2009-10 by paying an additional Rs 2,000 crore (Rs 20 billion), after being offered the first right of refusal. Most media industry officials say the BCCI contract is the principal source of revenue for Nimbus.

So, without settling the BCCI dispute, any deal even at the Neo Sports level will get impacted and will subdue the valuations. Neo's promoters were looking at a $400-450 million (Rs 2,080-2,580 crore) valuation for the two channels before the controversy broke out.

The Times Group and Nimbus have been existing business partners. According to Nimbus's red herring prospectus, filed in 2010, Times Brand Equity Treaties had 0.44 per cent stake in the company. It is believed Times may have exited that investment, but it could not be independently verified.

Nimbus and Times Internet Limited, another arm of Bennett Coleman, also have the global internet, mobile, audio and television rights for IPL matches in specific territories outside India till 2014. The consortium had bagged the rights in 2011 for Rs 261.6 crore (Rs 2.61 billion) after World Sport Group's contract was terminated. This deal is still operational, despite Nimbus's legal issues with BCCI.

Media industry officials say after TheOneAlliance distribution platform pulled the plug on Nimbus last week, the company is parallelly negotiating with another rival platform, Media Network & Distribution (India) Ltd (MNDIL). MNDIL happens to be a joint venture between Bennett, Coleman & Co and Yogesh Radhakrishnan for distribution of these two channels.

Investment banking sources say Neo's bankers have already sounded out a few rival broadcasters like Multi Screen Media, which owns Sony and Set Max, the rights holder for the IPL. It is believed four-five initial term sheets have been submitted by strategic players and PE funds.

But, BCCL's entry is bound to make them a strong favourite. However, some of the sources feel it is unlikely that Times will simultaneously conclude two large media transactions back to back. The TV9 deal is also expected to be for nearly Rs 600 crore (Rs 6 billion).

In the last financial year, Neo Sports Broadcast had posted a net loss of around Rs 6 crore (Rs 60 million). BCCL is believed to have made around Rs 5,000 crore (Rs 50 billion) in turnover and close to Rs 1,200 crore (Rs 12 billion) in profits last fiscal year.