An office market boom has fuelled demand for homes in Bengaluru, say experts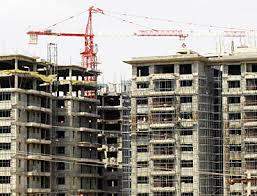 Buoyed by strong commercial and residential offtake, Bengaluru-based real estate firms are poaching senior executives for top positions and consultants from Mumbai's developers.
Over the past year, about half a dozen senior executives from Mumbai's real estate firms have moved to Bengaluru, even as residential property sales in the country's financial capital have been slow.
Recently, Om Ahuja, chief executive officer (residential services) at Jones Lang LaSalle's Mumbai head office, joined Bengaluru-based Brigade group as CEO (residential).
About eight months ago, Srinivasan Gopalan joined Ozone group as CEO. Until then, he had been the chief operating officer & chief financial officer of Mumbai-based Wadhwa group.
Bhavesh Kamdar, who earlier was with L&T Realty, joined the Embassy group as its head of leasing.
Mumbai's real estate pains
As a reason for moving to Bengaluru, Gopalan says: "Mumbai is getting saturated and prices are not moving up. Investors have made little money in the past three years.
"But Bengaluru is seeing strong growth; there has been nine million square feet of commercial offtake in the past nine months."
Property prices in Mumbai have declined seven-12 per cent since October last year, a total drop of 15 per cent from the peak level, says a recent report by Edelweiss Securities.
Mumbai developers are battling high inventory.
The number of unsold units in the city is the highest in India -- about 200,000 as of December 2014.
While Mumbai is estimated to take 11.5 quarters to sell its unsold inventory, and the National Capital Region 13.8 quarters, Bengaluru is likely to take only seven quarters.
An office market boom has also fuelled demand for homes in Bengaluru, say experts.
The city accounted for 49 per cent of India's office space absorption in 2014, according to Colliers International.
It absorbed 13.77 million sq ft of office properties last year.
Om Ahuja, who has joined the Brigade group, says: "The prospect of joining as CEO the largest division of a real estate company that has a credible track record, experience in building integrated quality townships, is listed on stock exchanges, and has been rated a great place to work for several past year made the decision of moving to Bengaluru easy for me, even after 20 years in Mumbai."
Bengaluru firms professional
Gopalan adds that Bengaluru-based developers are more professional, transparent and willing to share project ownership with private equity firms. These are not the case with Mumbai ones.
"In Mumbai real estate companies, CFOs run the show. But in Bengaluru it is the CEO who actually calls the shots, with a focus on operations."
Thirumal Govindraj, managing director (management) at RMZ Corp, who spent 14 years with property consultant CBRE in Mumbai, adds: "Most of Bengaluru real estate companies are professionally run.
"Big names hire professionals in frontline positions."
According to industry experts, Bengaluru houses some of the respected names in the listed real estate space (Prestige, Puravankara, Sobha and Brigade), as well as unlisted ones like RMZ, Embassy group and so on.
"Bengaluru companies offer very good career opportunities for professionals," says Juggy Marwah, managing director (South India), JLL India.
For some like Gopalan, Bengaluru also means less travel time and more family time, as they get to stay closer to workplace.
"In Bengaluru, I travel for only 20 minutes, compared with two-and-a-half hours in Mumbai. That makes a lot of difference."
The image is used for representational purpose only. Photograph: Reuters