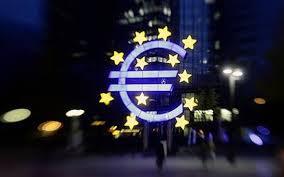 The proposed India-European Union free trade agreement, whose fate already hangs in balance, got another blow with Belgium once again demanding access to public procurement market to enable European firms to bid for all big-ticket Indian government contracts.

The country has also asked India to further reduce tariffs on goods.

"We want to go further than the actual proposal. I know India wants to discuss on what has been proposed, but European Commission thinks there is room to do more and open the door for public procurement.

"We are facing some difficulties with intellectual property, all these need to be sorted out before we can conclude the deal," Didier Reynders, deputy prime minister and minister of foreign affairs, foreign trade and European affairs, Belgium, told Business Standard in an interview.

Being India's second largest trading partner within the EU, Belgium exercises considerable influence in the ongoing negotiations that have stumbled from one deadline to another ever since talks began in 2007 with the 27-member bloc.

Access to India's public procurement market is an old demand by the EU, which it had raised when the talks started.

"At that time, India had said it wouldn't be able to relax the norms.

"At present, India enjoys 'observer status' in the Government Procurement Agreement under the World Trade Organization as it desists from joining the pact on a permanent basis.

Reynders, who is on a week-long visit to India accompanying Belgian Princess Astrid, also hinted at a possible interaction between EU trade commissioner Karel de Gucht and India's
commerce minister Anand Sharma on the trade deal on the sidelines of the WTO ministerial conference in Bali next week.
"There could be a meeting on the sidelines. . . But we are not in a mood to conclude the talks next month.
"There is a doubt whether it will come out with anything.
"We want new proposals on the table. It's not that we are not in favour of a deal. We are having talks with the US, Canada and (South) Korea for bilateral deals. But, there is room for more," said Reynders.
He, however, added the deal should be closed before the elections next year.
The EC is also going to witness elections around the same time as in India in May next year.
On the other hand, under the proposed pact, India has demanded it be granted the 'data adequacy' status in order to get greater access to the European services market for India's professionals.
"We are aware of India's demand but this is not a good way. This has to be in line with international standards," Reynders noted.
EU's data protection laws are set to change, which will make transfer of client data from Europe to a country outside the European Economic Area difficult.
Under the draft regulation, data transfer to another country will be allowed only if the country ensures adequate level of protection.
This is what makes the 'data adequacy' status so sought-after.
According to Nasscom, getting India declared as a data-secured country will increase revenues from the EU to the extent of $7 billion a year by way of increased off-shoring and cost savings to companies leveraging India in their business model.