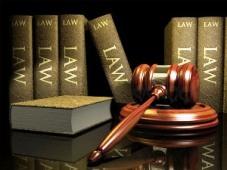 The Supreme Court on Tuesday ruled that banks were entitled to declare as a wilful defaulter any person who did not repay his dues under a foreign exchange derivatives contract.

This was legal and within the various circulars issued by the Reserve Bank of India in dealing with derivative transactions, the apex court said.

The judgment paves the way for banks to resume recovery proceedings, which were stalled as the matter was sub judice.

Companies such as Hindustan National Glass & Industries, Emcure Pharmaceuticals and Finolex Industries had argued derivative transactions did not involve lending or borrowing and, therefore, RBI circulars did not cover those.

The Bench, of judges A K Patnaik and Swatanter Kumar, thus settled the issue in view of contradictory judgments of the Bombay High Court and the Calcutta High Court, in a large batch of appeals.

The Bombay HC, in the petitions moved by ICICI Bank and Deutsche Bank, had held borrowers in derivative transactions were wilful defaulters, while the Calcutta HC's view was they were not.

In view of diverging views, the parties had appealed to the Supreme Court. Writing the judgment, Patnaik said the terms lender and borrower should be given a wider interpretation.

A senior official with a Mumbai-based bank said: "It is a landmark judgment.

"Many defaulters had been hiding behind the judicial system so far.

"This will help banks recover their lost money."

"Now, borrowers will be concerned about the consequences.

"If they are listed as wilful defaulters, no bank would offer them credit.

"We expect them to
knock our doors requesting for a settlement," said a banker.
Bankers said even as they would follow RBI's guidelines on recovering dues from wilful defaulters, they expected firms to approach them for out-of-court settlements.
According to the judgment, any dues with bank customers involved in derivative transactions would be covered by RBI circulars on the subject.
Companies had also challenged the power of lenders to get the names of defaulting borrowers from CIBIL, according to RBI circulars.
Banks have to follow a lengthy procedure to include defaulters in the list, and this bars them from getting further loans from financial institutions.
The borrowers in this case challenged the action of the lending banks and alleged the action taken was illegal.
The court rejected this argument.
It was said exporters and other companies dealing in foreign exchange initially benefitted from derivative transactions.
Trouble started when the Western economies suffered setbacks in recent years.
The global economy was hit by a financial crisis in 2008 and continues to be in a state of uncertainty.
The foreign exchange variations played havoc with Indian companies.
The borrower companies then approached the high courts, maintaining they were not wilful defaulters and derivative transactions were valid and accepted in international business dealings.
On Tuesday's judgment rejects their stand.
A legal expert with a large bank said: "There is a good chance that financial products, where provisions of wilful defaulters are not applied, can be brought under the scope of wilful defaulters.
"This will make borrowers think again before defaulting on their dues."