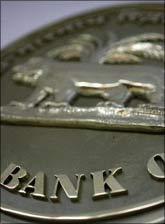 In a ruling that would bring cheers to thousands of customers, the National Consumer Commission has ruled that banks cannot unilaterally change its schemes as it might amount to 'deficiency of service.'
Conversion of the account from one scheme to another should be done after taking the consent of the account holders, the commission headed by Justice Ashok Bhan said.
The commission passed the order on two revision petitions filed by United Indian Insurance Company Limited and the Andhra Bank, challenging directions passed by Andhra Pradesh State Consumer Commission asking the company to pay Rs 2.5 lakh (Rs 250,000) to the claimant and recover the same from the bank.
The claimant, Potluri Ramchandra Rao, availed "Abhaya Platinum Savings Scheme" from the bank in 1998 in which he was covered under accident insurance cover policy of Rs 5 lakh (Rs 500,000).
The policy was unilaterally changed to Abhaya Gold Savings Bank Scheme by the bank in which the accident cover was reduced to Rs 1 lakh (Rs 100,000).
Rao met with an accident on December 21, 2000 and thereafter registered his claim with the bank which rejected it on the ground that he was not covered under either of the policies as both were not in force at the time of the accident.
Andhra Bank was certainly deficient in service in converting the account from one scheme to another unilaterally and exposing the account holder to remain without insurance cover in the 'interregnum' period, the commission held.
The commission directed the bank to pay Rs 2.5 lakh to the insurance company which already paid the same to the account holder in pursuance to the directions given by the apex consumer body in 2005.
"A step which is prejudicial to the interest of the other party cannot be taken by the bank without the consent of the account holders," the commission said, adding because of the unilateral action of the bank, accidental insurance cover was reduced to the disadvantage of the account holder.
It was the duty of the bank to inform the account holders that it proposes to convert one scheme into another and it should have been left open to them either to continue with the existing scheme or close their accounts, the commission said.