Last week, the Indian Institute of Management-Lucknow (IIM-L) reduced the fee for its flagship programme by 10 per cent.
If you thought other management institutes would take a cue from this, you would be disappointed. In fact, your management qualification is likely to cost you 10-15 per cent more this year.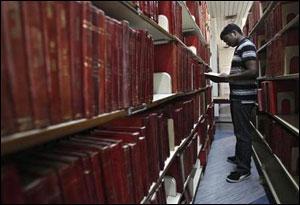 Many B-schools, which battle inflation and rising operational costs, have decided to pass on the cost to students and increase fee for their management programmes.
Among the IIMs, the fee increase at Bangalore has been the steepest so far, at 13.3 per cent, from Rs 15 lakh (Rs 1.5 million) to Rs 17 lakh (Rs 1.7 million). Other institutes have increased their fees by five to 15 per cent.
With this, IIM Bangalore's management course has become more expensive than the one at IIM-Ahmedabad, which will charge its 2015 batch Rs 16.6 lakh (Rs 1.7 million). IIM-B had increased their fees by 15 per cent last year, too, owing to infrastructural expansion.
"The new fee for the two-year course will cover tuition, hostel accommodation, health insurance, course and reading material, including cases and books, computing facilities, library and other academic and co-curricular expenditure," said a statement from IIM Bangalore.
IIM Lucknow reduced its fees from Rs 12 lakh (Rs 1.2 million) to Rs 10.80 lakh (Rs 1.1 million). "In today's environment, when education is becoming costlier, IIM Lucknow would like to take a lead. This decision will help many needy students to undertake education at institutions like ours," said J J Irani, chairman of IIM Lucknow's board of governors.
Not everybody's thinking on the same lines.
At Ahmedabad-based UnitedWorld School of Business, the higher cost of operations have forced the management institute to raise its tuition fees by 5.5 per cent from Rs 450,000 last year to Rs 475,000 this year. While the batch size has remained the same at 180, the institute recently hired fulltime faculty members.
"If you hire good faculty members on fulltime basis, cost of operations becomes very high. In the past four months, we have added eight fulltime faculty members to the existing crop of 12, taking the total number of full-time faculty to 20. This has forced us to raise the fees to meet our additional cost of operations," said Ritesh Hada, managing director of UnitedWorld School of Business, which offers a flagship two-year postgraduate programme in general management.
Similarly, ICFAI Business School has also raised its tuition fees by 7.7 per cent from Rs 650,000 last year to Rs 700,000 this year for its flagship PGDM programme.
Delhi-based International Management Institute has raised fee by about 10 per cent, up from Rs 10.5 lakh to Rs 11.58 lakh.
However, given the tough times with regard to placements, the batch sizes at most institutes will be static.