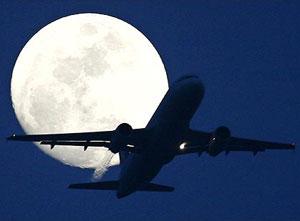 Consultancy firm Centre for Asia Pacific Aviation criticised the government's civil aviation policy, saying the policy does not provide the sector with a long-term growth plan.
"India needed an aviation policy which is strategically aligned and supportive of Prime Minister Narendra Modi's inspiring vision for the Indian economy. Unfortunately, the National Civil Aviation Policy doesn't provide the sector with the institutional infrastructure required for long term growth," CAPA said in its report.
The Union Cabinet on Wednesday cleared the new civil aviation policy, paving the way for better regional connectivity and making it easier for new airlines to fly abroad by amending the controversial 5/20 rule.
According to CAPA, partial abolition of the 5/20 rule was a serious compromise and the new 0/20 rule will not have the intended effect on the sector.
"It will not help new carriers like Vistara and Air Asia significantly and India will continue to a foreign airline driven International traffic regime," it said.
It also said that the government's ambitious regional connectivity scheme will not evince from the private players saying that the previous United Progressive Alliance government's similar plan did not show any results.
"Regional aviation policy -- don't expect private capital to invest in loss making projects. The dynamics are completely different for under 30 seater operation and for 50 plus seater operation -- both in capitalisation and business model," it said.