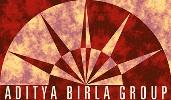 After West Asia and Bangladesh, it may well be the fast growing South African market that the $35 billion Aditya Birla Group will enter to globalise its cement operations further.

According to three independent sources, the cement-to-retail Indian conglomerate has turned its attention towards the cement operations of Lafarge in South Africa for a possible buyout.

The Paris-headquartered Lafarge SA -- the world's largest building materials company -- is restructuring its global operations through a series of asset sales to deleverage its balance sheet which has over euro 14.3 billion (Rs 96,382 crore, approximately) of net debt.

Lafarge South Africa Holding, a subsidiary of Lafarge SA, has one of the largest integrated cement operations in the region.

It has one of the most technically advanced cement production units -- Lichtenburg Cement Works -- with an annual capacity of over three million tonnes.

It also has clinker grinding stations and distribution depots scattered around key provinces of the country, including ones near Johannesburg.

The company also runs 55 ready-mix concrete plants, employing 535 people.

The aggregate business unit operates 20 quarries located all across South Africa to service the country's large construction sector.

Lafarge Gypsum South Africa is another strategic division. It has a mine and four manufacturing set-ups that make and market gypsum-based building solutions for residential, commercial and institutional projects.

Sources say the Birlas are doing initial reconnaissance.

A deal, however, may still be some time away.

The sources say the enterprise valuation of Lafarge's business may be close to $800-900 million (Rs 4,216-4,743 crore, approximately, at $1 = Rs 52.70).

Interestingly, the Birlas may not be the only ones in the race. Investment banking sources expect Lafarge to initiate a sale process to generate the highest value for itself.

There could be a few European companies and some other Asian players joining in.

From India, Shree Cement, the largest player in the north, is also believed to be in the fray.

However, when contacted, the Aditya Birla Group spokesperson told Business Standard: "As a matter of company policy, we would not like to comment on market speculation."

Hari Mohan Bangur, managing director, Shree Cement, did not wish to comment either.

But, a senior company official said on condition of anonymity, "We have initially shown some interest in the project but we would not like to comment on the present status."

Shree Cement had been scouting for assets in the South African region since early 2009.

Last April, in an interaction with Business Standard, Bangur had said, "We have not yet given up hope.

"We are trying in a few countries in Africa, in southern and
eastern parts like South Africa, Mozambique, Nigeria and Zimbabwe."
Lafarge South Africa spokespersons did not respond to
Business Standard
's emails, despite repeated attempts over a fortnight.
People in the know say other than the South African operations, Lafarge may also divest its majority stake in Pan African Cement, which has units in Zambia, Tanzania and Malawi.
In 2000, Lafarge, along with Blue Circle Industries, had acquired PAC from its earlier private equity owner, CDC Capital Partners.
PAC owns 50.1 per cent of Chilanga Cement in Zambia, 75.2 per cent of Portland Cement in Malawi and 58 per cent of Mbeya Cement in Tanzania.
Lafarge and BCI had then planned to incorporate the 76 per cent participation held by BCI in Circle Cement Zimbabwe, thus allowing the creation of a substantial regional network with 1.3 million-tonne capacity.
The four countries have a combined cement consumption of 2.5 million tonnes, which has experienced significant growth in the past five years and is expected to maintain the growth momentum.
But analysts feel if PAC is also included in the final sell-off process, the deal size is expected to touch a billion dollars.
Lafarge's disinvestment programme has been gathering speed as well. In 2011 alone, the company sold assets to cut its debt by euro 2 billion.
The global giant has already sold more than half its gypsum business to buyers, including the Etex Group, and divested some cement and ready-mix plants in the US to Cementos Argos SA.
Last year, Standard & Poor's and Moody's cut Lafarge's credit rating to below investment grade.
With a slump in construction activities across the US and Europe and rising input prices, Lafarge's financials are expected to remain under pressure going forward.
Cement sector analysts, however, remain circumspect about Shree Cement's ability to pull off a large acquisition in these market conditions.
Shree Cement has operations in Rajasthan, with an installed capacity of 13 million tonnes.
It recently revived its plan to set up a two million-tonne clinkerisation unit near Raipur, Chattisgarh, with an investment of Rs 1000 crore (Rs 10 billion).
"I don't think they have the balance sheet size to go for a Rs 4,000 crore (Rs 40 billion)-plus buyout at this point.
"They have recently placed equipment orders worth Rs 600 crore (Rs 6 billion) for their upcoming cement plant.
"Ultratech is also putting up two capacities," said an analyst who did not wish to be named.
Aditya Birla Group's UltraTech is the largest cement company in India, with a 52 million-tonne per annum cement play. Globally, it is the 10th largest.
In 2010, Ultratech acquired the Dubai-based ETA Star Cement, which had an operating capacity of three million tonnes in the Gulf region and Bangladesh.
Since then, UltraTech has also been looking at further buyout opportunities in the Indian Ocean rim.