Rising demand, new models, fresh investment, capacity expansion and overseas acquisitions marked the automobile industry in 2003 as locally-made cars, two-wheelers, commercial vehicles and even auto parts captured global buyers.
Commercial vehicle sales surged on the back of major ongoing road projects and abundant rains while car sales jumped after a budgetary reduction in excise duty led to price cuts and cheap loans.
A smooth ride
India to be Suzuki's R&D hub
GM opens research unit in Bangalore
Commercial vehicle sales surges
Tata Motors to take over Daewoo Commercial Vehicle Co
Ashok Leyland in JV with Japan's Hino Motors
The world's second-biggest two-wheeler market also rode upwards while higher outsourcing by global auto firms kept the component makers busy throughout the year.
With satisfactory progress on the road projects and forecast of increased agricultural activity after the abundant rains, demand for commercial vehicles, especially trucks is expected to grow further next year.
The sales are also likely to boost as operators buy big multi-axle trucks for efficiency and low operating costs.
The biggest bus and truck maker Tata Motors, which announced its plan to develop the 'truck of the future' by 2005 also steered close to taking over South Korea's Daewoo Commercial Vehicle Company, which makes high-powered trucks.
The acquisition would catapult the Tata group into the league of international truck makers as the facility could be used for exporting trucks to various countries, especially China where truck sales have been soaring.
Hinduja group flagship Ashok Leyland joined hands with Japan's Hino Motors to produce multi-axle trucks to cash in on the emerging need for such vehicles. The Chennai-based firm also unveiled a slew of modern buses in a bid to revolutionise public transport. However, the buses could not find buyers as many state transport corporations are mired in financial loss.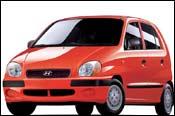 After tasting success with its first heavy-duty truck, the Eicher group of companies revamped its business by demerging the auto and ancillary businesses of Eicher Ltd with Eicher Motors. The decision is expected to result in financial gains for Eicher Motors in future.
The local arm of Swedish truckmaker Volvo rolled out new heavy trucks in anticipation of a surge in demand once the different road projects bear fruit. Czech truck maker Tatra, which sells off-road trucks for mining and construction activities and for defence purposes, also ramped up production and launched new multi-axle trucks and tipper.
In the two-wheeler segment, motorcycles continued to rule the roost and accounted for about 77 per cent of the total sales in the segment but scooter makers failed to arrest dipping sales, with the possible exception of Honda Motorcycle Scooter India, which attracted domestic and overseas buyers.
The domination of 100-125cc models continued in the motorcycle segment as was witnessed from the sales of Hero Honda CD-Dawn, Splendor and Passion; Bajaj Auto Boxer, Wind125 and Caliber115; TVS Victor; Yamaha Enticer and Crux-R' as well as 'LML Freedom'.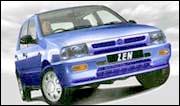 Demand for 150-180cc models also surged during the year, an indication that this segment would witness more action in future.
New models were rolled out in this segment, including Hero Honda's 133cc 'Ambition' and 223cc 'Karizma', Kinetic Engineering's 250cc cruiser 'Aquila', imported from South Korea's Hyosung while Bajaj Auto led the pack with its 150cc and 180cc 'Pulsar' models.
In sharp contrast to booming motorcycle market, scooter industry was plagued with plunging sales. However, gearless scooter emerged as a growth driver. Buoyed by the success of its variomatic scooters, Honda launched its first geared scooter 'Eterno' even as sales of old players like Bajaj and LML slipped. Mopeds also continued the downward trend.
The 600,000-unit passenger vehicle industry went overdrive as sales climbed and categories like mid-size cars and sports-utility-vehicles attracted more buyers.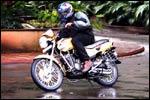 Close on the success of Mahindra and Mahindra's 'Scorpio' model, other carmakers like Honda, Suzuki, Hyundai, Ford and General Motors sought to pack the market with some of the world's best SUVs. The consumer interest in this segment even led Tata Motors to launch a petrol 'Safari'.
Apart from SUVs, the other two segments that remained action-packed was the compact car category and the mid-size segments as companies either introduced models or variants of existing vehicles to increase their marketshare.
While Hyundai 'Santro', Maruti 'Zen' and 'WagonR' and Tata 'Indica' shared the limelight in the compact car segment, it was the sub-Rs 500,000 mid-size car like Tata 'Indigo', Ford 'Ikon' and Opel 'Corsa', which attracted more buyers.
The three-wheeler category witnessed a distinct shift towards goods carriers from passenger carriers. The focus on the three-wheeled goods carriers may eventually lead to replacement of light trucks.
Three-wheeler sales of Piaggio went up, challenging the numero uno status of Bajaj and the Italian firm now plans to further increase capacity to meet rising demand.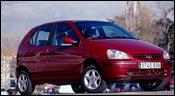 By the fag end of the year, it became clear for local automakers that last few years of low growth has finally begun to disappear. A remarkable feature of the year was the success story scripted by the Rs 24,000 crore (Rs 240 billion) domestic auto component industry.
Acquisitions, investment, capacity expansion, global orders became synonymous with component makers. Companies like Bharat Forge and Sundaram Fasteners acquired overseas firms.
Even the local units of overseas firms like Delphi, Visteon, Asahi Glass and Motherson Sumi expanded their operations as global automakers turned their focus on India due to the low-cost but high quality of manufacturing.
The huge consignment of component export was backed by the fact that global market is 98 times more than the domestic industry. In the last two years, auto component exports have risen from Rs 2,601 crore (Rs 26.01 billion) to Rs 3,600 crore (Rs 36 billion), which is likely to touch Rs 4,050 crore (Rs 40.5 billion) this year.
The buoyant demand has even led the Automobile Component Manufacturers Association of India to state that exports are likely to touch $1 billion this fiscal and $5 billion by 2010, which is double the earlier target of $2.5 billion.
The increasing pressure to cut costs has led companies to either shift their production bases from high and medium-cost locations like the US, European Union, Japan, Mexico and Brazil to low-cost locations like South-East Asia, China and India.
The result is a long outsourcing list comprising the who's who of global automotive industry like General Motors, Ford, Toyota, Fiat, Volvo, DaimlerChrysler, Cummins, Navistar, Delphi, Bosch, Caterpillar group, Eaton, Dana, Visteon, Mikuni, Deutz and Piaggio, which have stepped up their buying from India.
GM also opened its first technical and development unit outside the US in Bangalore while Suzuki announced that it would make India a development centre for small cars in South Asia.
Apart from making a mark in the domestic market, the industry witnessed companies drive into the overseas markets, which resulted in higher exports of cars, commercial vehicles, motorcycles, scooters, three-wheelers and auto components.
In the first six months of this year, Indian companies shipped 210,000 units, including 126,000 motorcycles, and 53,000 cars while a domestic auto component maker bagged a major order from German-US carmaker DaimlerChrysler to supply key components.
The fear of cheap Chinese goods swamping the Indian shores after the lifting of quantitative restrictions also proved to be totally misplaced, as 'Made-in-India' goods captured more foreign markets.