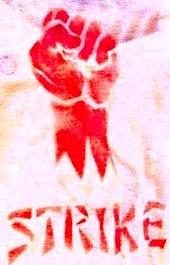 The tools-down protest by the workers of auto major Mahindra & Mahindra at its Igatpuri plant near Nashik entered the third day today with the talks between the management and union hitting a deadlock.

The union is demanding reinstatement of one of their leaders who has since been suspended.

"Our agitation has entered the third day but so far there is no solution to the issue.

"However, we will continue our protest as long as the management does not reinstate the suspended leader," union sources said.

The production at the auto major's plant has come to a standstill since Tuesday following a tools-down agitation by workers against the suspension of their leader Sunil Yadav.

The sources said that no negotiations will take place today owing to holiday.

"However, our tools-down agitation will continue," they added.

M&M on Wednesday said in a filing to the BSE: "There has been a stoppage of work at the
company's Igatpuri plant due to a tool down strike by the Union.
"The company is in constant dialogue with the union for an early solution of the issue.
"The company has currently sufficient stock of engines for production of its vehicles."
The development comes within a month of a similar agitation at Nashik plant, where employees were demanding higher wages.
The Igatpuri plant, which operates in three shifts, manufactures engines for most of M&M's popular models such as XUV500, Scorpio, Xylo, Bolero Maximo and Genio.
The plant has a daily capacity of 1,100 units.
It employs 1,600 workers, including those on contract.
The employees are protesting the suspension of Sunil Yadav, president of Bharatiya Kamgar Sangh, affiliated to Shiv Sena, over a fight between two workers earlier this week.
According to sources, workers were also negotiating wage hike with the management, and have held 11 meetings recently.
In a 'tools down' strike, workers report to work but keep away from assigned jobs.