Faced with stricter recall & testing norms, industry puts up a brave face, saying recalls improve consumer confidence

Even as the government is mulling to make the automobile testing and recall policy more stringent, industry players and analysts are divided over the impact of recalls of defective cars on consumer perception about the safety and the brand image of the car.

There have been more than a dozen instances of product recalls since July 2012, when industry body the Society of Indian Automobile Manufacturers (Siam) decided its 45-odd members should announce safety- or defect-related recalls.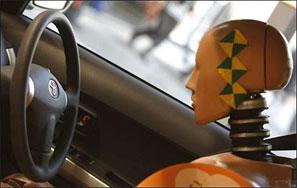 However, what has left the industry in a tizzy is the recent recall by General Motor's (GM) Chevrolet Tavera, to the tune of 114,000 vehicles manufactured since 2005 on the ground of not meeting emission norms. Amidst allegations of fudging of emission data, the latest incident has already led to sacking of 20-odd GM employees in India and the US, including the India chief financial officer.
A government probe is now on to take a deep dive into issues of lapses in the regulatory framework for certification, testing, and need to over haul of the recall policy. India still does not have an official recall policy, but a voluntary one.

"Our cars are very safe," says Jagdish Khattar, former managing director of India's largest car manufacturer, Maruti Udyog Limited, and currently chairman of Carnation Auto, an auto service chain. "Recalls only help build confidence among customers," he adds.

His views are echoed by Siam's director-general Vishnu Mathur. "The recall policy is customer-centric."

Analysts point out recalls are a global phenomenon, and India is no different. "Recall is part of life in auto industry, in most cases to fix a potential problem," says Mohit Arora, executive director, JD Power and Associates, Asia-Pacific, a global marketing information services company. He is, however, quick to point out that the quality and execution of the recall process by a car maker could impact consumer satisfaction. "Repeat recalls will have an impact on the brand," he says.

Industry veterans such as B V R Subbu, former president of Hyundai Motors India and currently an industry consultant, concede there is bound to have some fallout on the consumer front. "Industry has to come out and deal with it."

However, in a market with sluggish car sales, this is the last thing automakers want to hear. Car makers aver that any improvement in quality and safety standards comes at a cost. Given the price competitiveness nature of the market, there is pressure on each one of them to offer more for less.

Manufacturers point out that safety benefits come much lower in the list of benefits car owners seek from their ideal car. That list is led by fuel economy and driving comforts, according to a survey by TNS India. "Safety perception does not drive car purchase in India," says Pradeep Saxena, executive director, TNS Automotive.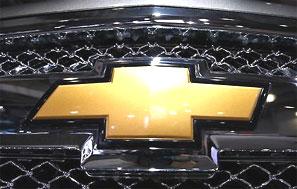 Notably, vehicle dependability studies among consumers for post-warranty vehicles indicate unexpected increase in repairs. For three consecutive years, vehicle dependability study by JD Power Asia Pacific show a decline in overall reliability from over the years — 195 problems for every 100 vehicles in 2011, 225 in 2012 and 280 in 2013. "Car makers need to do a better job on quality of material used, and on fixturing," says Arora.

Agrees Puneet Gupta, associate director, IHS Automotive Sales Forecast, an industry research consultancy. "Industry needs to strike a balance between pricing and quality."

While most industry executives don't want to contradict their companies' position on record, in private, many agree the regulatory mechanism should be open to greater public scrutiny and more random checks. Automakers enjoy a lot of discretionary powers when it comes to certification, testing and meeting prescribed norms.

Typically, it takes around two months for any new car model to undergo the homologation certification after they submit two or three vehicles covering all the variants under that model. Once they get the homologation certificate, car makers can go for commercial production. Once commercial production starts, each model has to go through Conformity of Production Systems (COP) certification, which essentially deals with meeting the emission norms, every year.

According to the Central Motor Vehicles Rules (CMVR), car makers are only liable for any penalty for non-compliance to standards or set norms if they deliberately sell a car with the knowledge there is defect in a component or there are safety-related issues. Auto engineering experts concede that the onus of maintaining quality and meeting prescribed norms lie largely with the auto companies.

There are two government-run testing centres in the country — Automotive Research Association of India (ARAI) at Pune, and the International Centre for Automative Testing (ICAT) at Manesar, Haryana. "It is not practically possible for the testing labs to check at COP stage if all the parameters of homologous certification are met. So it is largely limited to emission tests," concedes a senior engineer with an auto company. Auto companies are expected to meet and maintain all norms through their own internal quality tests and monitoring, including safety related issues.

Most auto companies, however, claim that the government-managed certification and testing process is robust one. "Anyway, our brand image is at stake," argues a senior executive from an auto company.

Khattar is in favour of a more holistic approach to sensitising customers about issues of quality and safety through an annual safety certification for post-warranty vehicles. He says that a scrapping policy — of not allowing vehicles beyond a certain age on the road — will lead to overall improvement in safety standard.

While the impact of recalls on consumer sentiment and brand image, if any, will play out over a period of time, Abdul Majeed, leader (automative) at PwC India, feels that auto makers should get their act together in educating their dealers and communicate with customers better in matters relating to quality and safety.