Citroen drives in its SUV late, but it's worth the wait, says Rajesh Karkera/Rediff.com.
The maiden offering from the French automaker Citroën has finally been launched in India, after much delay due to the Covid-19 pandemic.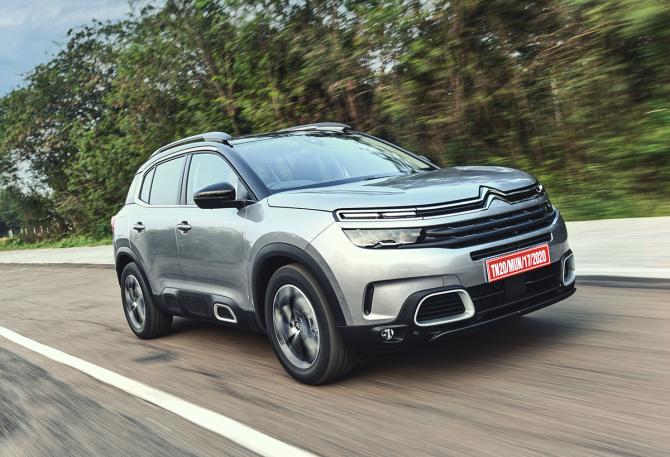 Citroën's first Indian offering is a 5-seater ultra-comfortable SUV named the 'Citroën C5 Aircross'. Comfort Class SUV is what the French carmaker is terming it as.
And rightly so.
See the exterior video of the Citroën C5 Aircross below till the end where, as the company states, the ride is like 'The flying Carpet Effect'.
The SUV has been launched in India in three variants starting with the base model called 'Feel (Mono-Tone)' at an introductory price of INR 29,90,000.
The 2nd variant is the Feel (Bi-Tone) launched at Rs 30,40,000, and the 3rd top-end variant is the Shine which is available in both the Mono-Tone and Bi-Tone finish for Rs 31,90,000 ex-showroom.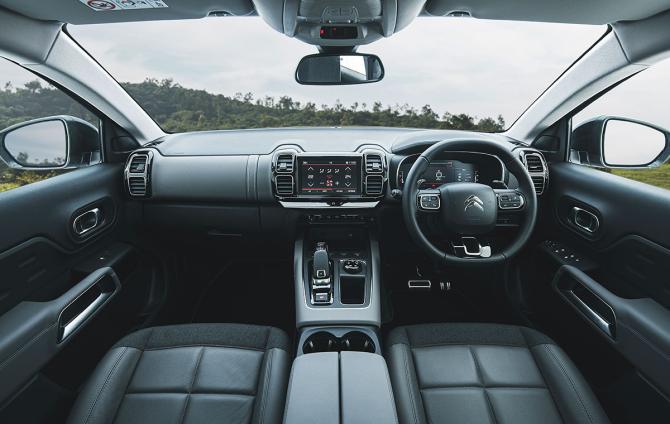 Available in seven exterior combinations of four body colours -- Pearl White, Cumulus Grey, Tijuca Blue and Perla Nera Black -- also on offer is an optional black roof.
The C5 Aircross is easy to match to your personal preference with a mix of these colours and with the black roof.
The SUV also boasts of advanced comfort seats which make the interiors feel more like a contemporary lounge.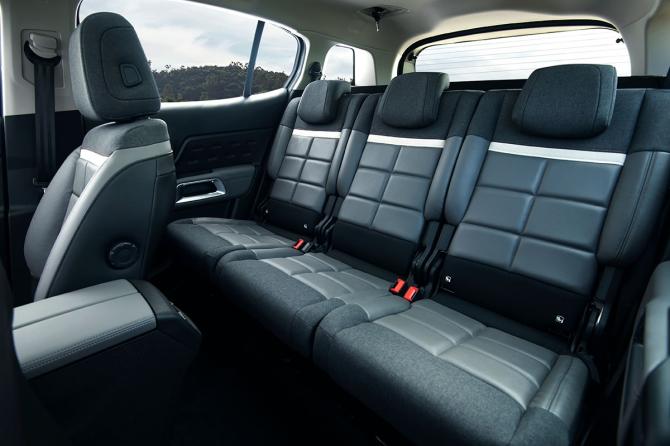 The New Citroën C5 Aircross SUV, even though not offered in a 4x4 variant, comes with Grip Control®, which provides secure traction in all conditions. It has five modes -- Standard (ESC), Snow, All-Terrain (Mud, Damp Grass, etc.), Sand and Traction Control Off -- that you can select instantly using a dial on the centre console making it have somewhat of a city SUV characteristic.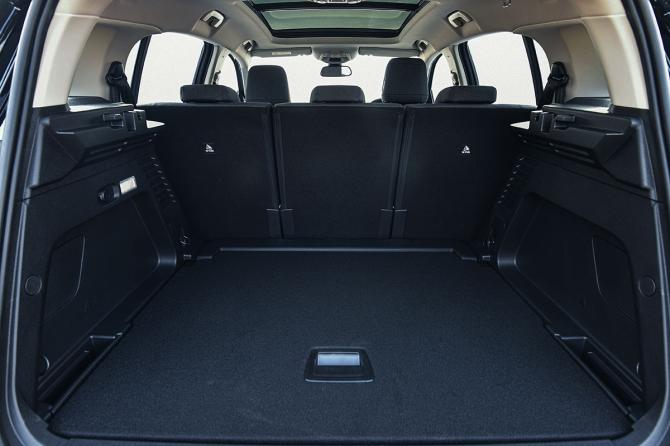 Under the hood of the SUV is one of the latest and most efficient diesel engines mated to an 8-speed automatic gearbox delivering 177 PS of power and 400 Nm of torque.
Also present is a stop-start function which is designed for increased fuel efficiency and environmental consciousness.
The SUV is packed with lots of safety and comfort features like the Hill Descent Assist feature, which works in both, forward and reverse gears as well as in neutral. We will explore it more when we do an extensive test drive of the vehicle.
And last and most important feature is the warranty.. The standard vehicle warranty on the Citroen C5 Aircross is for three years or 1,00,000 km (whichever is earlier) and they also offer 24x7 roadside assistance, promising a truly comfortable experience.