That means a manufacturer looking at a market like India needs to decide whether small, cheap cars or small, expensive cars or both will work better for them, says Pavan Lall.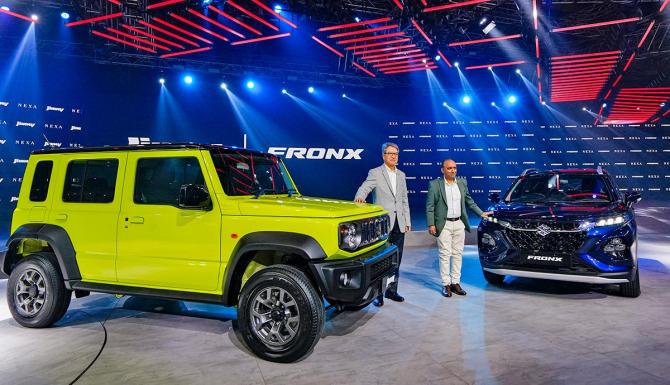 Today the sports utility vehicle or SUVs may be the flavour of the decade, but rewind to circa 2007 and the Indian auto sector was driven by one core product: the small car.
Every auto manufacturer, from Tata Motors and Maruti Suzuki to Volkswagen and Skoda as well as BMW and General Motors, had a version ready for roll-out.
A cursory look at industry trade numbers then and even now would reveal that the mainstay and driver of volumes for car-makers has been the hatchback, the compact sedan and other derivatives that qualify under India's excise and tax rules that benefit sub-4 metre vehicles that are less than 12 feet in length.
While almost all cars that fell into that category cost less than larger sedans or even mid-size SUVs, the underlying truism led to two realities.
One, that small cars are cheaper than larger cars and, two, India is a size-per-car market.
It means that space is valued as a premium and seen as a precursor to moving up the value chain.
In recent years, however, as India's auto industry evolved some of those principles are being challenged.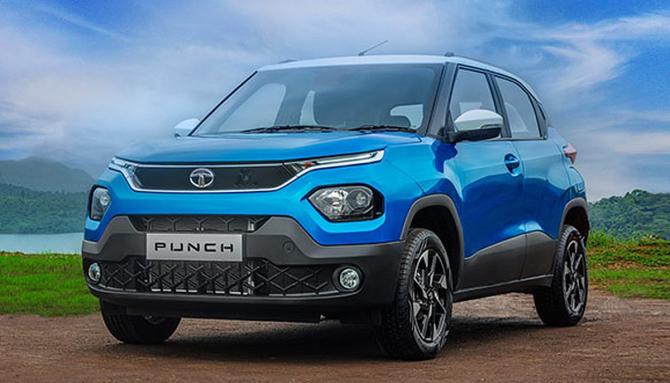 Small cars can be expensive just as much as SUV manufacturers are zooming in on one segment: the small or compact SUV.
Maruti Suzuki announced that it would be launching two compact SUVs very soon -- the Jimny and the Baleno-derived Fronx.
With prices that range between Rs 8 lakh and Rs 11 lakh the changes have been around value.
A Volkswagen Polo GT, which features an automatic transmission, sports gears and other bells and whistles that usually come in a bigger car, is almost as expensive as a mid-range sedan at around Rs 11 lakh.
Recent news that India has become the world's third-largest auto market at more than 4 million vehicles has had manufacturers looking at the subcontinent with renewed fervour but the numbers have to be interpreted beyond just unit count.
In fact, when rated by the value of a vehicle that is sold in India, the net totaliser -- meaning the market value of the industry -- would be much less than an average sample size of vehicles sold, for example, in large markets such as America.
That means a manufacturer looking at a market like India needs to decide whether small, cheap cars or small, expensive cars or both will work better for them.
BMW, currently the leading premium car-maker on the planet, is the only auto-maker to have consistently retained its MINI Cooper brand of premium cars in India.
Though this four-seater hatchback starts at around Rs 45 lakh, sales have been steadily growing, crossing 700 cars last year.
At the same time, notably, other international car-makers such as VW and the Fiat group have pulled out their small car equivalents that include the Beetle and Fiat 500 respectively.
"Not all small cars are made because of economics and tight budgeted customers. The MINI, for example, is an emotional brand," explains Pierre Jalady, head of the brand in Asia and other markets.
"So it's not a rational brand. To some extent, you buy your MINI because you want to have fun, you want to enjoy driving, and the first reason you buy it is because of the design, and handling when driven."
Those may well all be reasons that young buyers also opt for MINI for their first car purchase.
He adds that size is not necessarily the biggest factor influencing buyers, but it does become key when you are living in urban areas, where traffic, parking, size of roads and lanes all matter.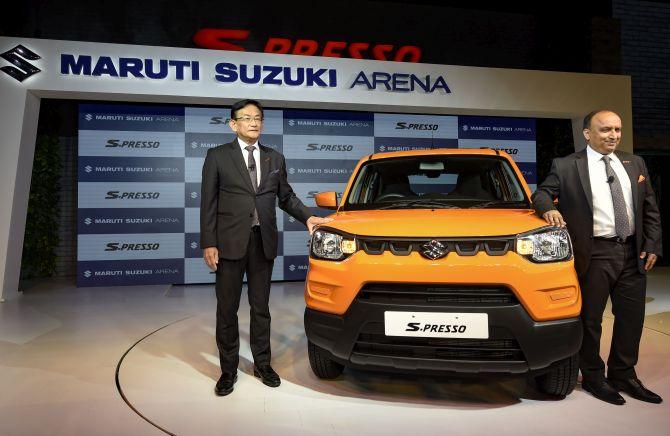 Car-makers themselves are also no longer attracted by the volumes that a small car offers and are moving towards larger SUVs also because of juicier margins -- for a small car it is between 3 and 5 per cent while for SUVs it can go as high as 10 or 12 per cent.
Which then leads to the obvious tactic: why not blend the customisable options in an SUV with smaller cars, as Maruti is likely to do and adopt in the months to come?
Indeed, to truly understand what has thus far worked in Maruti's growth and dominance of the auto market in India only requires a quick peek at their sales by models.
What the company defines as mini or compact cars and includes the Alto, S-Presso, Baleno, Swift, Ignis and Wagon-R drive approximately 65 per cent of the company's overall volumes.
Suraj Ghosh director, mobility - S&P Global, says there is a large chunk of people in India who don't have access to affordable mobility and in the bigger picture the density of cars per person is at a paltry 35 vehicles per 1,000.
In mature markets such as Western Europe and America it's about 700 per 1,000; in China it is around 350 to 1,000.
In other words, there are millions of Indians waiting to upgrade from two-wheelers to cars to bigger cars.
"The youth is now thinking of gizmos and tech and safety, but at the same time it has to be positioned right price-wise," Ghosh says.
"A car with no power steering or several airbags will be hard-pressed to drive volumes today."
He agrees that the more expensive small car is a reality even when shorn of inflationary pressures.
"New regulations that are emissions-driven make the small car much more expensive. An Alto, which cost around Rs 250,000 in 2016, is now almost double the price."
In some ways, a premium small car today can cost as much as a mid-range sedan and in the case of luxury small cars like the MINI Cooper they can even be more expensive than large premium MPVs such as the Toyota Innova, which brings the industry today to an inflection point.
For the Indian car buyer, volume is no longer the only driving metric.
At the same time for a manufacturer, taking the right call on size, price and vehicle format is trickier than ever before -- a factor compounded by the advent of alternative fuel engines, which themselves are in a state of flux and evolution. But the big takeaway for the Indian car market is that though small is not finished it won't be cheap anymore.
Small change
Moving up the value chain
Phased out
Honda Brio
Skoda Fabia
Tata Nano
Mahindra Verito
Chevrolet Beat
Hyundai Santro
Maruti 800
Fiat Punto
Nissan Micra
Still Around
Maruti Swift
Maruti Baleno
Honda Jazz
VW Polo
MINI Cooper
Hyundai I10
Hyundai i20
Tata Tigor
Tata Tiago
Feature Presentation: Rajesh Alva/Rediff.com