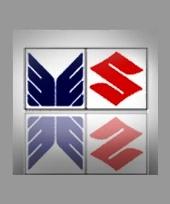 Maruti Suzuki India's management has got a shot in the arm in its ongoing tussle with workers at the Manesar plant with parent Suzuki Motor Corp chairman Osamu Suzuki ruling out any compromise on discipline.

Suzuki, who is in India on a visit, told representatives of Maruti Udyog Kamgar Union, the elected union of Maruti Suzuki India that the management of the Indian arm would not accept any indiscipline in the company.

"Indiscipline is not tolerated. . . not in Japan, not in India. It is never in the interest of any company and its people," Suzuki has been quoted as saying in a statement released by MSI on Friday.

Suzuki had met Gujarat Chief Minister Narendra Modi regarding setting up of MSI's plant in the state on Thursday.

Production at MSI's Manesar plant has been affected severely since on August 29 after the management suspended and dismissed 21 employees on charges of sabotaging production and deliberately causing quality problems in the vehicle manufactured at the plant.

It also asked all workers to sign a good conduct bond.

MSI further stated that earlier last week its Chairman R C Bhargava had said the firm would not allow workers to resume work until they sign the bond.

"We are very clear that people (workers)
will have to sign Good Conduct Bond. Only then will they be allowed in the company," he had said when MUKU representatives met him for the first time after they were elected.
"The company will not take a hasty decision because of daily loss of production at Manesar plant. While most of the workers are innocent and hardworking, there are some who are highly indisciplined," Bhargava added.
In the meantime, the Manesar plant produced 250 cars on Friday, the company said, adding that the total manpower there has crossed 1,000 people, with additional 95 experienced and ITI trained workers being brought in.
MSI has already shifted Swift production to its Gurgaon plant, which rolled out 100 units on Friday.
On an average, the firm produces about 1,200 units of Swift, A-Star and SX4 cars every day from the Manesar plant.
Although limited production is going on, the loss suffered by MSI since the trouble surfaced is estimated so far at about 10,260 units, valued at over Rs 510 crore (Rs 5.1 billion).
During the first two days of the stand-off, MSI dismissed five permanent workers. In addition, it suspended 26 permanent workers and discontinued the services of another 18 trainees on charges of sabotage and causing quality problems in cars.