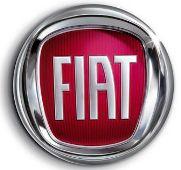 Italian car maker Fiat SpA, which has finalised a blueprint to bring sports utility vehicles to India from the Chrysler portfolio to rev up volumes, is now considering opportunities to enter the fast-growing light commercial vehicle segment in the Indian market.

"We are studying opportunities in the LCV segment.

"A final decision has not been made yet, but we are looking at how to bring products from Fiat Professional at competitive price points to the Indian market," said Enrico Atanasio, managing director, Fiat Group Automobiles India Pvt Ltd.

While the slowdown in the domestic economy and a ban on mining has sharply impacted the demand for medium and heavy commercial vehicles, sales of LCVs rose 15.61 per cent to 378,509 units between April and December, driven by need for products for last mile transportation.

Demand for MHCVs tanked by 19 per cent to 198,079 units in the same period.

Eyeing the opportunity, US-based car maker General Motors Co, Chinese auto maker Beiqi Foton Motor Co Ltd and French giant Renault SA have all evinced interest in entering the LCV segment in the country.

While GM is considering developing an LCV based on the platform it is using for its multi-purpose vehicle Enjoy, Beiqi Foton has announced an investment of Rs 1,676 crore (Rs 16.76 billion) to set up a facility in Maharashtra.

The facility will have an initial capacity to manufacture 100,000
vehicles.
The Fiat Professional could well be the fourth brand on offer by the Italian automotive group in India.
The company is expected to launch the Jeep and the Abarth (in the passenger vehicle segment) models later this year.
"India is the only market in the Asia-Pacific region which has only one brand from the Fiat Group.
"Usually, in every market we operate, we have two-to-three brands from our portfolio.
"This year, we will introduce two products from the Chrysler portfolio in India and a premium product from Abarth," added Atanasio.
Both the Wrangler and the Grand Cherokee under the Jeep brand (Chrysler) would be imported through the completely built-up unit route for sale in the country.
The Abarth will be manufactured locally at the company's facility in Ranjangaon, Maharashtra.
Fiat, which ended its distribution tie-up with Tata Motors Ltd earlier last year, is now building its distribution network to increase reach and penetration of its products in India.
The company has a target to put in place 70 dealerships by March 2013, and add on another 30 outlets in the remaining months of the year.
With 100 touch-points and three more products in place by the end of 2013, the company expects to double sales in 2014 from the 110,00-120,00 units it is aiming to clock in the current calendar year.
Fiat has sold 59,234 units of the Punto and Linea between April and December in the country.