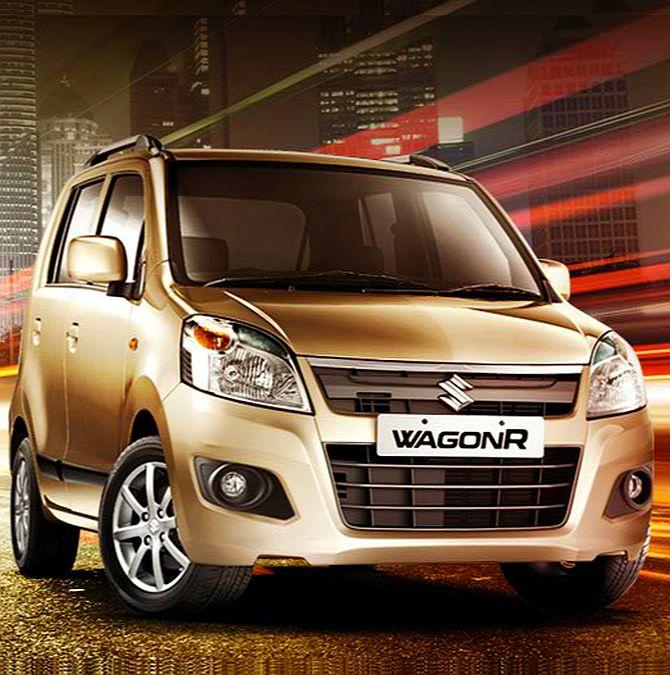 Country's largest car maker Maruti Suzuki India (MSI) on Tuesday said one of its best selling models WagonR has crossed 15 lakh unit sales mark in domestic market.
The model, which was launched in 2000, has been amongst India's top five best-selling brands, MSI said in a statement.
"With its space, features and comfort, WagonR has been the choice of the 'smart customer' and consistently remained among India's most loved car brands," MSI Vice President (Marketing) Manohar Bhat said.
The company sold 1,56,300 units of Wagon R in 2013-14. In the current year, WagonR sales have already exceeded 93,000 units, the company said.
"Strengthened by regular up-gradations to meet customer expectations and successful marketing initiatives focusing on the core proposition of 'Smart', WagonR continues to win the hearts of Indian car buyers," it added.
In 2010-11, the company had expanded the Wagon R portfolio by bringing the CNG trim. "In cities like Delhi and Mumbai, where CNG is available, WagonR CNG accounts for over 50 per cent of sales," the company said.
Further, to keep excitement going, in 2013-14 Maruti Suzuki introduced Wagon R Stingray to the Wagon R portfolio, it added.
According to the Society of Indian Automobile Manufacturers Association (SIAM), WagonR was the third best selling car in country last month with sales of 14,310 units.
Earlier, this year the company's compact car Alto had become the second model from the company's portfolio to cross the 25 lakh unit sales mark in the domestic market.
The Alto had entered the 25 lakh club, where the only other car is the Maruti 800. In January, MSI stopped production of the Maruti 800, the small car that was the carrier for millions of Indian middle-class families.