Even as the stand-off between Maruti Suzuki India Ltd (MSIL) and its mutual fund investors continues, the company has approached the Gujarat government to rework the state support agreement (SSA) for its manufacturing site, to come up at Hansalpur.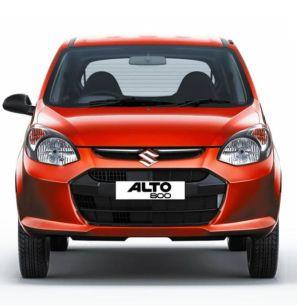 Sources said the company had approached the state government to rework the SSA to accommodate new arrangements.

At the end of January, the MSIL board had approved a proposal the Gujarat plant be built by a wholly owned subsidiary of MSIL's parent, Japan-based Suzuki Motor. "The proposal was recently discussed by the state chief secretary's committee on mega projects entailing investment of about Rs 1,000 crore ( Rs 10 billion) and has been forwarded to the finance department to be reviewed," said a senior government official close to the development.
A senior finance department official confirmed this.

Sources said the state government's stand was the project should get a go-ahead; it shouldn't be stuck in the nitty-gritty of the new arrangements. Earlier, MSIL chairman R C Bhargava had told Business Standard as far as the Gujarat government was concerned, the company was confident the changes could be worked out.
There would be no changes in the incentives granted to the company, he had added.

Now, the finance department has to consider a few issues before making suggestions to rework the SSA. According to the earlier arrangement, MSIL was the producer, as well as the seller.
Now, production would be carried out by a new company, Suzuki Motor Gujarat Private Ltd (SMGPL), to be registered by April. SMGPL would exclusively contract-manufacture and sell vehicles to MSIL.

"According to the earlier arrangement, MSIL was the producer and it would have, in turn, sold cars to distributors. Now, MSIL becomes a distribution agent; the government has to decide how the tax benefits will be divided between MSIL and SMGPL," said an official.

MSIL has indicated the land for the factory would be leased by MSIL to the subsidiary company. "The rent will be determined at arm's length," the company had said in a statement earlier.

Government sources said initially, the state had allotted the land to MSIL for a specific purpose. "Now, however, the new arrangement is something similar to a contract manufacturing set-up. The state government will have to make an exception in this case to allow MSIL to lease the land to the new entity," a source said.

The government was considering the details and things were likely to be finalised in about a month, the sources said.

In June 2012, MSIL had signed an SSA with the Gujarat government for the purchase of land and setting up of a manufacturing facility here. Typically, SSAs have guidelines related to payment instalments, dates of commissioning, etc.