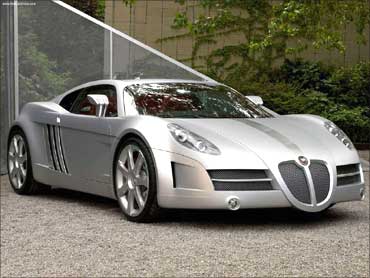 Tata Motors-owned Jaguar Land Rover said on Wednesday it has finalised Chery Automobile Company as partner to form an equal joint venture in China that will produce both JLR and the JV-branded vehicles.

The new JV entity will also manufacture engines and set up a research and development centre in China.

"Jaguar Land Rover and Chery Automobile Company Ltd have reached agreement on a proposed joint venture in China.

The agreement follows extensive talks between JLR and Chery on establishing an equal partnership company," JLR said.

The scope of the proposed JV will include manufacture of JLR and JV-branded vehicles, establishment of a R&D facility, engine manufacturing and sale of vehicles produced by the JV company, it added.

The statement further said JLR and Chery will now follow the official process to establish a JV company in China.

In a joint statement, JLR chief executive officer Ralf Speth and Chery Automobile Chairman and Chief Executive Officer Yin Tongyao said: "Working together on this proposed joint venture is an exciting prospect for both JLR and
Chery.
"Demand for Jaguar and Land Rover vehicles continues to increase significantly in China and we believe that JLR and Chery can jointly realise the potential of these iconic brands in the world's largest car market."
Both the companies' ambition is to leverage respective strengths in R&D, manufacturing excellence and local consumer knowledge to offer Chinese customers the most advanced and highly efficient products, they added.
The statement, however, said terms and conditions of the commercial agreement are not being disclosed at this time 'and as such, no further details are available'.
As per reports, JLR and Chery has sought regulatory approvals for a 17.5 billion yuan ($2.78 billion) car venture in eastern China.
Earlier the company had said the joint venture could have an initial production capacity of 50,000 units employing about 5,000 people.
China is currently JLR's third largest market.
In 2011, sales increased by 60 to 42,000 units.
Based in Wuhu in Anhui Province, Chery Automobile rolls out passenger cars, SUVs as well as engines and transmissions. In 2011, Chery sold 6,43,000 vehicles across all categories.