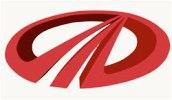 Mahindra & Mahindra has said that all cases filed against it by its former distribution partner, Global Vehicles Inc, in the US have been dismissed.
A tribunal in London last month confirmed that it had an exclusive jurisdiction to resolve all disputes related to the relationship between M&M and Global Vehicles. It directed the US distributor to end all current litigation, said M&M.
This comes as a major relief for the Indian sports utility vehicle maker, whose plan to launch pick-up trucks in the US had been stalled for the last two years due to the various cases filed by Global Vehicles.
The tribunal also asked Global Vehicles not to file any other case against M&M related to the current dispute.
As a result, Global Vehicles has sought dismissal of the case it had filed against M&M in the Georgia Federal Court in June last year.
"With these developments, Global Vehicles has failed in its attempts to involve Mahindra in multiple litigation before courts and administrative agencies in the US.
"Mahindra continues to believe that Global Vehicles' claims in the arbitration are groundless and looks forward to presenting its defence in London later this year", said M&M.
The Mumbai-based company had appointed Global Vehicles as its distributor partner to market and sell diesel-powered pick-up
trucks based on the Scorpio platform.
The arrangement, however, hit rough weather when in June last year, the US company filed a case against M&M for delaying the launch without giving any adequate explanation.
M&M challenged the case stating that the time-frame to launch the vehicles in the US, as defined in the agreement, had lapsed. M&M was no longer bound by any legal agreement which forced it launch its vehicles in the US, it said.
Global Vehicles had appointed over 350 dealers over two years at an investment of over Rs 162 crore (Rs 1.62 billion).
It asked the Georgia court to restrain M&M from engaging with any other dealer or distributor.
M&M has received the crucial approval from the Environmental Protection Agency allowing it to sell trucks in the US market.