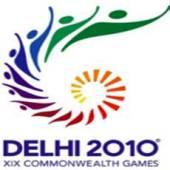 Australia, which had raised several concerns over the Commonwealth Games, today launched a business club providing a platform for its top companies to network with India Inc during the event.
"The Business Club Australia is the Australian governments official business programme for the CWG in Delhi and is aimed at boosting trade and investment opportunities between India and Australia," Australian High Commissioner to India Peter Varghese told reporters in New Delhi.
He said BCA, which is coming to India for the first time, will showcase Australia's capabilities to Indian business houses during 11 days of the Commonwealth Games  starting from October 3.
Australia has raised concerns on security and infrastructure preparedness.
It had also issued a travel advisory concerning security issues for its countrymen visiting India.
However, 47 Australian companies are working on contracts worth Australian dollar 83 million for the CWG in areas like broadcasting, design of the venues, IT consultancy, logistics and coordination of the Queen's Baton relay.
Varghese said the CWG would provide an opportunity for further growth with India preparing for other major sporting events like the ICC Cricket World Cup 2011 and 2011 Formula One.
Nathan Bracken, team member of the Australian Cricket team and Michael Kasprowicz are members of the BCA.
Top Australian companies like Taiyo Membranes, David Payne and Associates, Macquarie Securities and Leightons India would represent the BCA.
"We see the CWG as the ideal networking opportunity for the business communities of the two countries. . . we expect something like 2,000 participants in that . . . let's wait and see whether it leads to any concluded deals or any new opportunities. We certainly hope that it might," he said.
The bilateral trade between the countries stood at $13.79 billion in 2009-10.