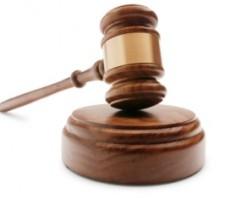 The Cabinet on Wednesday cleared a proposal for 839 channels in 249 cities to be awarded on e-auction through private agencies.

The panel, chaired by Prime Minister Manmohan Singh, decided that the authority to make any other minor change in the request for proposals would be delegated to the Ministry of Information and Broadcasting.

"The additional channels that may become available due to reduced channels spacing to 400 KHz could be considered subsequently after feasibility studies are completed," Finance Minister P Chidambaram told reporters after the meeting.

FM radio operators keen on migrating from Phase-II to Phase-III will have to pay a migration fee.

At present, 86 cities
are covered by FM radio stations.
Other decisions:
Sweeping amendments were made to the Prevention of Corruption Act, 1988, to confiscate property illegally acquired by a corrupt public servant.
A timeframe was set for getting sanction of a competent authority to prosecute serving and retired bureaucrats.
A "clear definition" of forms of bribery in line with international practices were laid down.
Retired bureaucrats would not have to face prosecution for acts of omission and commission while in office without the sanction of a competent authority.
Previous tender finalised during Lalu Prasad's tenure as railway minister for setting up two multi-crore locomotive projects in Bihar were cancelled. Cabinet would start the bidding process afresh for the projects.