The company is unlikely to continue with the CEO-COO model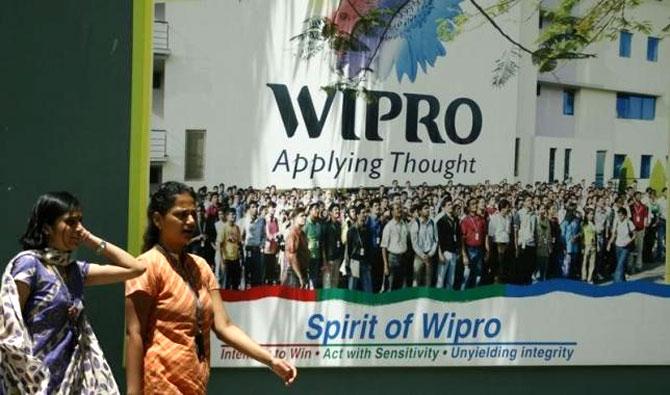 Wipro, India's third-largest information technology services company, will soon announce a new organisational structure to provide the new chief executive, Abidali Neemuchwala, enough ammunition to execute his strategy. The new structure, which might also see upheaval of certain roles including the creation or merger of a few verticals, is expected to be unveiled before Neemuchwala takes charge in February this year.
In an internal mail sent to employees on Monday after the company's announcement about the new chief executive, Wipro chairman Azim Premji has said an announcement on a new structure was on the cards. "T K (Kurien) and Abid will make a separate announcement on the new organisational structure of Wipro," he wrote to the employees.
Neemuchwala is currently serving as the group president and chief operating officer (COO). T K Kurien, the incumbent chief executive officer (CEO), will become executive vice-chairman with effect from February, a position which he would hold until March next year, the company said.
Industry watchers are of the view that the company is unlikely to make any radical changes in its organisational structure that might trigger any negative repercussion including senior exits.
According to sources in the know, the company is unlikely to stick to the CEO-COO model, which was as a short-term arrangement to facilitate the succession planning. In the new scheme of things, if the company decides to continue with that model, the COO would be seen as a the number two in the organisational structure, and a natural choice for the post of CEO in future.
"Wipro can't afford to do it at this juncture as there are many senior leaders at the top who are vying for that post. Weighing one above the others might destabilise the top management layer resulting in senior attrition," said a senior industry source aware of Wipro's structure and business.
"Besides, there is no urgency before the company to create a clear number two position as Kurien would be around for another 18 months and the new CEO has at least four to five years' time to prove himself."
In run-up to the selection of the new CEO, Wipro has already made a few key changes including elevating a couple of senior leaders as presidents. The impact of that is said to have already been felt, with a couple of recent exits including Ayan Mukerji (head of media, telecom and product engineering services) and Sangita Singh (head of healthcare & life sciences business).
"Wipro has had more than its fair share of churn in key personnel in recent years with the last bout being after Kurien took over as CEO. There have been a couple of senior resignations recently as well from Wipro," wrote Credit Suisse analysts Anantha Narayan and Nitin Jain in a note published on Monday.
"Abidali has been around for a few months and was widely considered as Kurien's successor. So the risk of further churn could be lower," they added.
Under the current structure, Wipro has four presidents including Anand Padmanabhan, Bhanumurthy B M, G K Prasanna and Shaji Farooq, who are heading different lines of business and verticals at the company. Under the new structure, Neemuchwala would report to T K Kurien. All presidents and chief executives including chief strategy officer and board member Rishad Premji would report to Neemuchwala, sources added.
Apart from CEO-COO structure, one more thing that would be keenly watched out for at Wipro is its larger succession planning and the role of Rishad. Chairman Azim Premji already made it clear that his elder son Rishad would eventually succeed him in the company to protect his interests as a share-holder. Given this, any further expansion of roles for Rishad in Wipro's board would happen only in 2017 when both Premji and Kurien are expected to retire.
Change of guard: What to expect
Company may not continue with the COO model
Creation of newer verticals, business lines
New reporting structure
Greater focus on emerging businesses, newer technologies
New strategy road map by the CEO