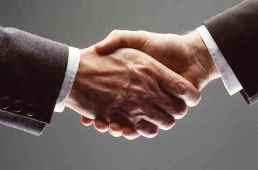 Arvind Lifestyle Brands, subsidiary of Arvind Ltd, announced the acquisition of the business operations of British fashion retailers Debenhams and Next and American Lifestyle Brand Nautica in India from Plant Retail, said a company statement.

Announcing the acquisition, Sanjay Lalbhai, chairman and managing director of Arvind Limited said, "This acquisition is a significant milestone as it signals our entry into the department store segment and also the globally fast growing apparel specialty retail segment."

Acquisition of Debenhams signals the entry of Arvind into
the Bridge to luxury department store segment, it added.
Arvind plans to increase the current number of Debenhams stores in India from 2 to 8 in the next 3 years.
Arvind will enter into the fast growing segment of apparel specialty retail through Next. Arvind plans to increase to increase number of next stores from 3 to 12 in the next 3 years.
The licensing arrangement with Nautica will strengthen Arvind's already strong position in high potential sportswear segment of the market, the statement said.
The company plans to set up additional 30 Nautica stores taking the tally to 41 free standing Nautica stores and 71 shop in shops in the next 3 years.