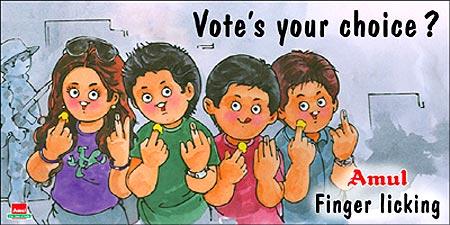 Coca-Cola, third on the brand recall list, culled by Hansa Research, has a better recall ROI
For brands, the Indian Premier League, the annual T20 cricket tournament organised by the Board of Control for Cricket in India, has come as nothing short of a godsend.
It's a platform, which in one swell swoop gives advertisers the visibility and reach that no other property can in a sense.
Naturally, most brands advertising on the property are curious to know who leads in terms of recall among consumers.
This especially acquires significance since the clutter of brands is fairly high on IPL.
This season was also unique because the title sponsor Pepsi was replaced by a new one Vivo and there were first-time television sponsors too.
This included handset maker Oppo, beverage major Coca-Cola, DTH player Tata Sky, consumer goods major RB (formerly Reckitt Benckiser) and auto major Maruti Suzuki.
While the number of overall advertisers this year was lower than last year (69 vs 79 last year), according to Hansa Research, part of the RK Swamy/BBDO Group, which tracks brand visibility closely on IPL, there was still a fight for consumer mindspace.
The annual study by the research agency shows that Amul, Amazon and Coca-Cola were the most-recalled brands on IPL this year versus Pepsi, Amazon and Cadbury last year.
In 2014, the top three most-recalled brands were Aircel, 7UP (from PepsiCo ) and Airtel.
Explaining the methodology of the study, V Sudarshan, vice president, Hansa Research, says that the brand recall ranking was determined through fieldwork and analysis conducted in 11 cities using a sample size of 11,550 males in the age-group of 12-60 years covering socio-economic classes A, B and C.
The research work was conducted through the duration of the tournament, where respondents were specifically asked a day after matches about brands that stayed in their minds.
The 11 cities that were part of the study included Mumbai, Delhi, Ahmed-abad, Chennai, Kolkata, Pune, Bengaluru, Jaipur, Rajkot, Ludhiana and Hyde-rabad. Sudarshan says that the markets were a mix of IPL and non-IPL markets to ensure that the findings were robust.
But even as the most-recalled advertisers have every reason to cheer, the picture changes if the metric of measurement is different.
If return on investment in terms of brand recall, or rROI, is taken into account, the top three brands include Coca-Cola, Blue Star and Amul.
This is the second straight year that Coca-Cola had topped the rROI list. Cadbury 5 Star and 7Up followed Coke in 2015. rROI was not done in 2014.
Sudarshan explains that rROI is the ratio of the number of advertising seconds to the brand recalled for each advertiser.
Advertising seconds are taken from Hansa's proprietary research that tracks IPL advertising inventory.
"Our observation is that those who top the rROI list are not necessarily very huge spenders on IPL.
"What they have done is leveraged the property cleverly to stay ahead of the curve.
"So, for instance, a brand with high rROI could be advertising at strategic time-outs on TV or are strategically visible on the ground or on the jersey of a player."
Coca-Cola, say sources, took full advantage of Pepsi's absence this year, initiating talks with some IPL teams as early as January after a gap of three years.
It subsequently opted to be a TV sponsor and was the beverage partner of the Kings XI Punjab team this year.
Amul, on the other hand, was a spot buyer on television, being on IPL to promote its range of new summer beverages.
Sudarshan says that campaign creatives play a role in aiding recall, a point not lost on the agency behind the Amul campaign FCB Ulka.
Image: An Amul ad. Photograph: Kind courtesy, Amul