Homegrown start-ups like UrbanClap and AtHomeDiva will now have to compete with the global e-commerce giant. Anita Babu reports.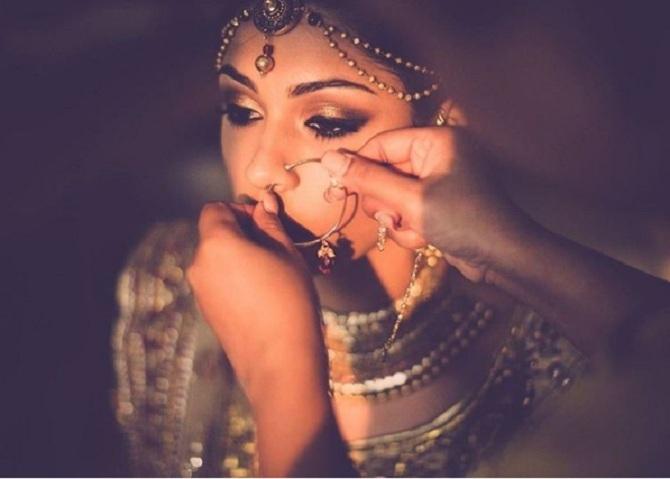 IMAGE: Startups like UrbanClap say they cannot be spaced out of the market by Amazon because the business requires personalised experience than centralised operations. Photograph: Urban Clap/Instagram.com.
The at-home beauty service business in India has become competitive with Amazon, the world's largest e-commerce firm, jumping into the trade.
The global e-commerce major is taking on local rivals such as UrbanClap and AtHomeDiva, a service by classifieds portal Quikr, while co-opting Housejoy, the service provider in which it invested Rs 150 crore last year.
But startups such as UrbanClap say they cannot be spaced out of the market by Amazon because the business requires personalised experience than centralised operations.
"It is very challenging for someone to start this as a small part of their business because winning here requires the companies to have service-focused ethos. You need specialisation. For the larger companies, which are into multiple businesses, it requires an altogether different expertise and DNA. Only time will tell," said UrbanClap's co-founder Varun Khaitan.
Industry executives say customers spend Rs 2,000-3,000 on basic beauty services at salons in India, a majority of them being in the unorganised segment. The market is pegged at around $4.8 billion.
"We are happy to provide customers the choice to purchase professional services at competitive prices, which they can get at home and have a delightful experience," an Amazon India spokesperson said.
While Quikr will soon launch their services in tier-2 and -3 cities, UrbanClap is looking to grow the services in each of the eight cities it has a presence in.
Looking at a bigger market pie, Saran Chatterjee, chief executive officer of Housejoy, said: "For the beauty segment, we are looking at healthy organic growth. Our focus is on making sure that the service providers are punctual, the quality of work is high and the pricing is transparent, which can get us more customers."
However, Arvind Singhal, chairman and managing director, Technopak, is not optimistic about the business model and has advised the companies caution.
"There are many more challenges in offering services online compared to (selling) merchandise. Amazon might be providing it to have a much more frequent connect with the customers. It is unlikely to give them a lot of revenue or extra profit," Singhal said. "The challenge here is: How do you come up with highly qualified service providers? And how do you rate the quality and safety of the services, especially when these are provided at the homes of the customers?"
In September this year, Quikr entered the segment after it renamed Gurgaon-based Salosa, the home beauty service provider it had acquired in May, AtHomeDiva under QuikrServices. Zapluk and StayGlad were acquired subsequently.
"It might be difficult for standalone companies to fare well in this space. We already have a trusted user base of 30 million across all our categories," said P D Sundar, head of QuikrServices.
Sundar said AtHomeDiva was one of the top three services offered by his division.