Bezos' total net worth hit $65.05 billion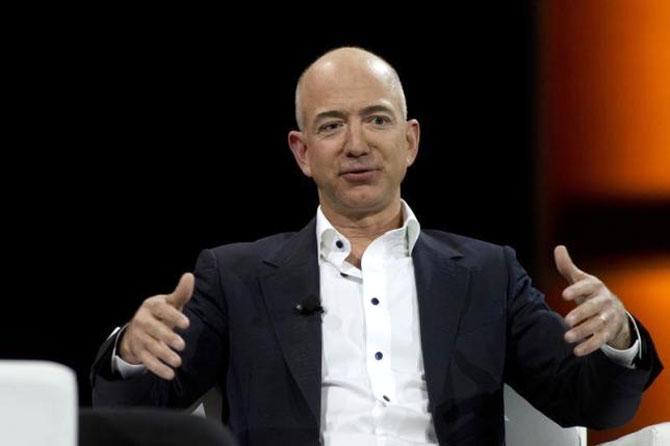 Amazon chief executive officer Jeffrey Preston "Jeff" Bezos, on Thursday, passed Berkshire Hathaway founder Warren Buffett to become the third richest man in the world.
According to Bloomberg, Bezos' total net worth hit $65.05 billion on Thursday.
So Bezos is now behind Microsoft cofounder Bill Gates ($89.1 billion) and Spanish business magnate Amancio Ortega ($73.4 billion), founder of clothing retailer Zara.
Bezos' rise is largely because of a recent spike in Amazon's stock price. The online retailer is now the fifth most valuable company in the US behind Apple, Alphabet, Microsoft and ExxonMobil.
However, Bloomberg also pointed out that Buffett's net worth took a hit this month after he donated $2.86 billion of his holdings in the company's stock to the Bill & Melinda Gates Foundation and four family charities, as part of his plan to give away nearly his entire fortune.
Bezos founded Amazon.com in 1994. It is said he wrote the Amazon business plan while making a cross-country drive from New York to Seattle.
Photograph: Richard Brian/Reuters