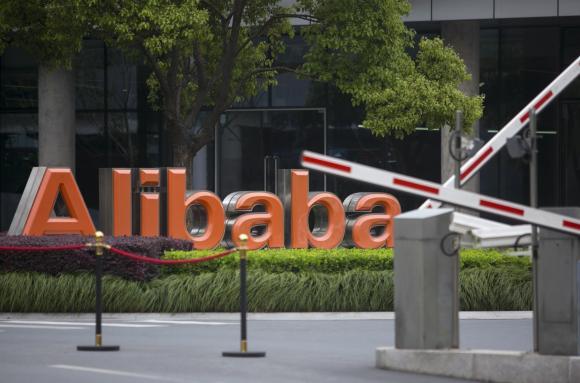 Panic buttons were pressed when Alibaba recently announced it was exploring options to directly enter India
Exactly 10 years ago, in April 2006, stories of American retail giant Walmart trying to enter India made the headlines.
Seven months later, in November that year, Walmart announced its intention to start a joint venture with the Sunil Mittal-led Bharti group in the wholesale space, as our foreign investment rules stopped the biggest retailer of the world from direct entry.
That set off alarm bells across the retail sector, as Walmart's move was seen as a precursor to the multinational getting into direct selling to consumers through the multi-brand route, once policy opened up.
Traders were up in arms, fearing huge job loss if Walmart was to enter, prompting the then government to set up expert groups to study the impact of foreign investment on local trade before making any policy change.
Cut to 2016, and the fear factor is similar.
Only, the protagonist has changed. Instead of Walmart, Chinese internet major Alibaba is at centre stage, threatening the retail sector — both brick-and-mortar stores and e-commerce players.
Panic buttons were pressed when Alibaba recently announced it was exploring options to directly enter India.
To put things in perspective, Walmart is yet to enter direct selling or multi-brand retail.
Alibaba seems to be the new Walmart for the Indian business, sector executives and analysts agreed.
Globally too, Alibaba, is pitched against Walmart like never before.
Only a few days ago, Alibaba announced that its gross merchandise volume -- a sum of the value of goods sold on a platform -- was $463.6 billion last year, and that it had surpassed the sales numbers of Walmart.
Alibaba is yet to announce the last quarter results.
The US retailer recorded revenues of $482 billion in 2015, and its Chinese challenger could touch $490 billion by the end of FY16, according to analysts.
In India, foreign direct investment in multi-brand retail has often been equated with Walmart's foray into the country and fears that it might destroy corner stores because of the deep pockets of the US chain.
Although a report by think tank Icrier in 2008 said the fear was unfounded and United Progressive Alliance government permitted 51 per cent FDI in multi-brand retail in 2012, the fear of Walmart remains, a senior company executive said.
Now, Alibaba's likely entry is making businesses (both e-commerce companies and brick and mortar players) guard their turfs like never before, he added.
The tone was set by two leaders in Indian e-commerce -- Flipkart Executive Chairman Sachin Bansal and Snapdeal Chief Executive Officer Kunal Bahl when they took to Twitter to run each other's companies down.
Bansal said, "Alibaba deciding to start operations directly shows how badly their Indian investments have done so far." (Alibaba has investments in both Snapdeal and Paytm).
Reacting to Bansal's tweet, Bahl retorted, "Didn't Morgan Stanley just flush $5 billion worth market cap in Flipkart down the toilet? Focus on your business, not commentary."
Bahl's was referring was to Morgan Stanley's recent markdown of its investment in Flipkart and, therefore, the valuation of the company.
While the government announced 100 per cent FDI in marketplace e-commerce soon after Alibaba made its intentions to come to India clear, retail industry has been protesting against the move.
Alibaba is the biggest threat because other e-commerce majors, most funded by marquee foreign investors, have been operating for long, according to industry representatives and analysts.
Retail majors, including Future group's Kishore Biyani, may even explore legal options if there's no action from the government to check the policy violations by e-commerce companies, said a source.
Kumar Rajagopalan, CEO, Retailers Association of India, told Business Standard
the industry's grouse was not against any individual company.
"We are seeking level playing field." Retail is retail, whether its brick and mortar or e-commerce, he argued and if FDI is being permitted for one segment, it should be allowed in multi-brand as well.

The government is opposed to FDI in multi-brand retail.
Rajagopalan said, "Alibaba was successful in China because the Chinese government supported it. Now, the Indian government must support domestic companies."
Praveen Khandelwal, who represents traders body CAIT, is more forceful against his protest against companies like Alibaba and Walmart.
He calls them "devils".
"The latest devil that the government has embraced is Alibaba," Khandelwal said.
He plans to give out a White Paper on the retail industry within a week to the Prime Minister and the Finance Minister.
"Yes, we were up in arms against Walmart and now we feel that if Alibaba comes, the implications for the industry will be the same."
Deep discounts will increase and India will become a dumping ground for cheap foreign goods, according to Khandelwal.
Walmart has been the biggest threat to retail everywhere in the world, says Arvind Singhal, founder of Technopak, a retail consultancy. But that has been overshadowed by e-commerce companies.
"In that context, Alibaba is the new Walmart," he said. But both Walmart and Alibaba have not been able to replicate their home successes in many geographies, he pointed out.
Another e-commerce insider Sandeep Aggarwal, co-founder of Droom and Shopclues, says Alibaba is a modern history conglomerate but its role in India is yet to get clarity.
"I think Alibaba is over-hyped in India. It already has 450 million online consumers in China and it needs to find another destination for the next 150 million.''
A TALE OF TWO SELLERS
Alibaba
GLOBAL
Founded: 1999, as an e-commerce company by Jack Ma
Headquarters: Hangzhou, Zhejiang, China
Financials: Announced recently that it had surpassed Walmart in sales. Its gross merchandise volume last year was $463.6 billion; expected to hit $490 billion by end of FY16
IPO: $25 billion in 2014
Stock price: $77.5 on NYSE as on April 8
Operations: E-commerce in business-to-business and business-to-consumers, digital payment, price comparison sites, cloud computing, music service, South China Morning Post, among others
INDIA
Current operations:
Largest investor in One97 Communications, which operates Paytm
An investor in Snapdeal
Operates B2B business
Plans: Looking at a direct entry into e-commerce
Walmart
GLOBAL
Founded: 1962, by Sam Walton
Headquarters: Bentonville, Arkansas, US
Financials: Revenue $482 billion in 2015
Stock price: $68.03 on NYSE
Operations: Chain of hypermarkets, department stores, grocery stores and online services
INDIA
Past: Announced entry in 2006, and signed a JV with Bharti in 2007 for cash-and-carry stores; exited JV in 2013
Present: Runs 21 cash-and-carry stores; offers online services across 21 stores to businesses and organisations
Source: Companies, industry
Image: Alibaba office. Phototgraph: Reuters